ECLEA News & Blog
Accounts of ECLEA's training conferences are set forth below, often with photos. Accounts of all-African conferences and TOTs are contained in the pages of the individual East African countries (click on the flags above to go to the pages of the countries). Older news accounts are located in the News Archive. News items are added regularly, so please stop back often.
Additionally, ECLEA's director, Jonathan Menn, maintains a blog related to ECLEA that includes entries pertaining to his book, Biblical Eschatology, sermons he has preached, the activities of ECLEA-trained East African pastor-teachers, and other matters.
Visit Jonathan's blog here.
ECLEA Director Jonathan Menn with Maasai leader Boniface Kugotha at a Biblical Stewardship TOT in Nairobi.

Jonathan Menn-ECLEA director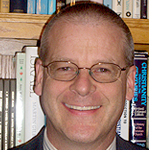 September 24, 2018: A Great Development for ECLEA!
One of the hopes I have had for ECLEA is that we would be able to enter into agreements with established seminaries and Bible Schools in East Africa so that our course materials could become part of the regular curricula of degree-granting institutions. Today that dream has been inaugurated in Kenya!
Earlier this year, ECLEA entered into a memorandum of understanding with Nairobi Pentecostal Bible College. One of our regional coordinators, Bishop Barnabas Mpekethi, has established an ECLEA-NPBC training center in Karatina (central Kenya). On September 15 I received emails and photos from Bishop Barnabas and Michael Taari (another ECLEA regional coordinator) concerning the first ECLEA course taught under the auspices of NPBC in Karatina.
This has the potential to significantly expand ECLEA's impact. My hope is that similar agreements can be reached with other seminaries and Bible Schools throughout East Africa.
For all of you who pray for and financially support ECLEA, this is further proof that your prayers are being graciously heard by our Heavenly Father, and your financial donations are making a difference. If you have not yet become a regular supporter of ECLEA, the Donations page our website details multiple ways in which you can support this valuable ministry. Also, check out the pages for the individual countries of East Africa where we regularly post accounts of of ECLEA's activities and the difference that is being made in the lives of many.
Please go to the Kenya page of this website for Bishop Barnabas's and Michael Taari's account and photos of the inaugural ECLEA-NPBC course which recently took place in karatina, Kenya. Enjoy!
Jonathan Menn, ECLEA Director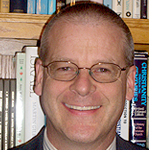 TRIP TO TANZANIA: OCT 20-NOV 10, 2018

One week ago I finished my trip to Tanzania (my final trip of the year to East Africa). It was a good and productive time. Here are some of the highlights:
Robert and Sondra Adams
I was joined this trip by Robert and Sondra Adams of Virginia. I taught in Uganda with Robert several years ago when I was with EPI. Each of them taught one or more units of Forgiveness & Reconciliation in Arusha, and Robert taught three units of The Church: Its Nature, Mission, and Purpose in Babati. They both did a good job and were well received (they had been missionaries in Lesotho many years ago). Sondra is a former school teacher and is thinking and praying about perhaps getting involved with ECLEA, particularly so as to minister to pastors wives and other women. That would be a tremendous help for ECLEA and expansion of our ministry and is a great need here in East Africa. Please pray for Sondra that God would make clear His direction for her in this regard.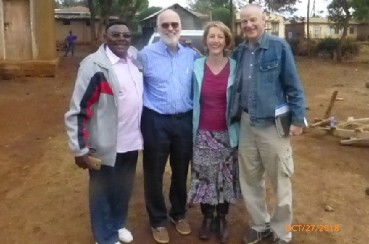 Dickson Laizer, Robert & Sondra Adams, JMM
Arusha
The course on Forgiveness & Reconciliation went well. We had approximately a dozen participants. One of the senior pastors has a radio program in the evening. He took copious notes throughout and then presented on the radio what he had learned in our sessions! Several of the pastors had had some previous training concerning forgiveness in Bible School, but our course provided a number of techniques that were new to them and could be helpful to them when counseling people who need to forgive and reconcile with others.

Arusha class
Babati
Our course on The Church was attended by between 40-50 church leaders (depending on the day) from several denominations. The men and women were engaged and asked many questions. The Kiswahili translation of this book has not been finalized, but I hope it will be within the next month or two. The participants were all excited about that. They really appeared to grasp how important a good discipleship program is for the life and health of the church. Our host was pleased and called it "strong teaching." Sondra finished by spending some quality time with all of the women participants talking about their interests, concerns, issues, and problems as pastors' wives, pastors, wives, and mothers. It was time well spent. There is MUCH that needs to be done. However, if these leaders begin implementing some of the things we discussed, I am convinced that there will be great and positive changes in the churches and, through the churches, the communities. Please pray for them in this regard.

Children at Babati
Mwanza
We did 5 days of teaching Biblical Theology in Mwanza. It was a wonderful training session. Bishop Henzron organized this and did a good job. We even had some participants from regions quite far from Mwanza (which is just south of Lake Victoria). Some came from near the Uganda and Kenya borders.
We had approximately 35 participants, many of whom had had Bible School training. Despite that, much of what they learned was new to them--especially the key to understanding the relationship of the NT and the OT being that the OT consists of multiple "types" and "shadows" that point forward to and find their fulfillment in Christ and the church. Seeing this opens up the story and meaning of the Bible in a tremendous way.
There was lots of Q&A. In fact, we typically began most days with up to 1 1/2 HOURS of Q&A! Further, some of the questions led to in-depth discussions of wide-ranging topics such as apostles and prophets, the tithe and money management, speaking in tongues, and other important matters the church has to deal with. All in all, it was a good conference.

Richard Nzwalla, my excellent translator in Mwanza
The Bus
We were supposed to leave Mwanza at 6:00AM on the bus for the 12 hour ride to Dodoma. Unfortunately, the bus company apparently only had 2 buses and one broke down a few days before. The company failed to notify the ticket agents, so the remaining bus was vastly oversold. As a result, there were all kinds of people with tickets but no bus. Dickson and I were sitting in the bus with other passengers, but the police would not let the bus leave until arrangements had been made to transport the other passengers (i.e., hire a bus from another company). As a result, we sat at the station in the bus until 9:00AM when they let us go.
Leaving 3 hours late was not the end of the story. After we had gone 15 minutes, the driver received a phone call from the manager telling him to return to Mwanza. Upon returning, we learned that the police had put the manager in jail and he made an unauthorized call telling us to return! The police let us go (again), and we finally got on the road for good at 9:40AM, arriving in Dodoma at 9:40PM.
Dodoma
We did Forgiveness & Reconciliation in Dodoma for 2 days. Attendance increased from 15 the first day to 27 the second day. I had not been in Dodoma in a few years. The people said they wanted us to return and said they would provide the food. One participant is writing a book on repentance and said that he was planning on incorporating some of what he learned at our conference in his book. A fair amount of the discussion centered on marriage, which is a huge issue here in many ways.

Dickson speaking in Dodoma
Tanga
We concluded this trip at Tanga on the coast (following an 11 1/2 hour bus ride from Dodoma). We had a very good group of 18 participants for another class on Forgiveness & Reconciliation. There was a lot of discussion--some of it quite intense--involving real case studies involving forgiveness. We found that, in some cases, there are no easy answers. However, by using prayer, the Bible, the heart and mind of Christ, the leading of the Holy Spirit, and good counsel from mature Christian believers, we can honor God and do as good a good job a possible in resolving tough interpersonal problems.

Tanga class
The bus (reprise)
Dickson and I took a bus from Tanga back to Arusha from which he then drove me to the airport. Approximately half-way to Arusha, the bus broke down! Fortunately, they were able to fix it after working on it about a half an hour, and we we able to complete the trip without further incident.
I will now be home for 2 months or so (until mid-January). I hope to be able to see many of you while I am at home. Thank you for your faithful prayer and financial support. Both are necessary and important, and both are paying great dividends!
God bless you, Jonathan
TOP OF PAGE
Jonathan Menn--ECLEA Director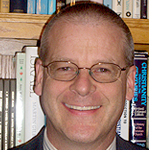 ECLEA 2018 YEAR-END REPORT
2018 has been an eventful year for ECLEA. Here are some of the highlights:
Jonathan's work in East Africa
As I have done for several years, I made 5 trips to East Africa and did training sessions in each of the countries of the East Africa Community (Burundi, Kenya, Rwanda, Tanzania, and Uganda). I am working more and more with smaller groups of leaders rather than doing larger conferences. Also, I am trying to concentrate on training our pastor-teachers in core theological courses:
* Burundi: I spent a week doing Expository Preaching with 7 members of Rema Ministries (ECLEA's partner in Burundi) and selected others.
* Kenya: I did The Church: Its Nature, Mission, and Purpose 4 times with 85 total participants,
and Expository Preaching once with 17 participants.
* Rwanda: I did The Book of Revelation once with 20 participants, and The Church once with 12 participants.
* Tanzania: I did Revelation 4 times with 67 total participants, Forgiveness & Reconciliation 3 times
with 84 total participants, Christianity & Islam once with 22 participants, The Church once with 12 participants, and Biblical Theology once with 35 participants.
* Uganda: I did Biblical Stewardship 2 times with 46 total participants, and Christianity & Islam 2 times with 34 total participants. Three of the four teaching sessions were with dioceses of the Church of Uganda (Anglican) with whom I am trying to develop closer contacts.
Frank Cummings' work in East Africa
Frank made 2 trips to East Africa. He concentrates on Biblical Counseling and Hermeneutics (he uses somewhat different material than I use for Biblical Interpretation). He taught the following courses to over 100 total participants:
* Kenya: Biblical Counseling 4 times, and Hermeneutics 3 times.
All-African ECLEA training conferences
ECLEA's name reflects what we stand for: we equip church leaders of East Africa so they can equip others. As a result, the vast majority of ECLEA's work is done by the East Africa church leaders themselves! This is
reflected in the all-African ECLEA training sessions conducted in 2018. My records indicate our ECLEA teams taught the following courses (and the number of times each course was taught):
* Burundi: Rema Ministries is ECLEA's teaching partner in Burundi. Rema has established 4 teaching centers around the country and typically teaches for 5 days in a row, giving assignments and conducting follow-up. They taught Biblical Counseling—1; Expository Preaching—6; Christianity & Islam—10; Biblical Interpretation—3; Biblical Theology—1; and Biblical Eschatology—1.
* Kenya: Kenya has 14 regions for ECLEA training. This year the ECLEA-Kenya teams have taught 1 Timothy—15; Forgiveness & Reconciliation—10; Biblical Stewardship—19; Marriage & Parenting—4; Biblical Theology—1; Expository Preaching—3; Biblical Interpretation—4; Revelation—1.
* Rwanda: Rwanda has established 7 training centers around the country. This year the ECLEA-Rwanda teams have taught Marriage & Parenting—4; Biblical Interpretation—6; Biblical Theology—2; Biblical Counseling—4; Forgiveness & Reconciliation—10; The Church—5; Expository Preaching—11; Christianity & Islam—5; 1 Timothy—5; Biblical Stewardship—3; and Revelation—1.
* Tanzania: Tanzania is divided into 4 zones which are subdivided into regions and districts. This year ECLEA-Tanzania teams have taught 1 Timothy—30; Biblical Stewardship—30; Expository Preaching—30; Biblical Theology—1; Forgiveness & Reconciliation—7; Marriage & Parenting—6.
* Uganda: Uganda is divided into 3 ECLEA teaching regions. This year the ECLEA-Uganda teams have taught 1 Timothy—315; Biblical Stewardship—2; Biblical Interpretation—1; Marriage & Parenting—8; Forgiveness & Reconciliation—14; The Church—43; and Christianity & Islam—2.
Reports from the all-African training conferences are available on the ECLEA website (www.eclea.net) by clicking on the flags of the different countries, and reports of my conferences are on the "News & Blog" page of the website (http://www.eclea.net/news.html).
The impact of ECLEA
ECLEA's vision and goal is summarized as "Deep Foundation - Healthy Churches - Transformed Lives." Here are some reports I have received this year concerning the impact ECLEA is having:
* Jean de Dieu Nsengimana (Rwanda): I have been blessed by your teachings. Through reading your books I am more mature Christian because I am able to forgive! Before it was not easy to do it. And I would like to tell you that Biblical Theology has recreated me! Indeed, it is one course which makes a good Bible reader. God bless you.
* Michael Taari (Kenya): Personally my life has really been transformed as a result of being involved directly with ECLEA, and the Lord has positioned me to affect others as well.
* John Hutchinson (Wycliffe Bible Translators, USA): As usual, your update report blesses me. First it blesses me because it affirms that my prayers are effective in His hands. Two, it blesses me because along with my awareness of all that is happening throughout Africa with regard to Bible translation, I am made aware that God has and is putting people in place with a variety of gifts and ministries to establish His kingdom purposes in Africa. And thirdly I am blessed because of the ethos of ECLEA to make the work sustainable and train nationals to minister to their own ... take ownership.
* Justus Wafula (Kenya): I humbly take this opportunity to thank you for this new wonderful, inspiring book of THE CHURCH IT'S NATURE, MISSION, AND PURPOSE. It was the first time to introduce it here in western Kenya, and it has proved to be among the best lesson which deals with the basic problems the leaders face. Yes surely we agree we have doing discipleship with partiality, driven with selfish ambition, proudness, selfish gain benefit, etc.
Other ECLEA happenings
In addition to the all-African training conferences and the conferences led by Frank and me, more is going on to help equip the church leaders of East Africa:
* ECLEA leaders' summit meeting. In February, twelve East African ECLEA leaders, along with Frank Cummings and Paul and Rosemary Nelsen from the US, met in Mukono, Uganda for a strategy and planning summit. At our last summit meeting (Nov. 2016) we had agreed that the ECLEA groups would formally organize and get registered with their respective governments as indigenous organizations. I am happy to say that ECLEA-Kenya has achieved registration status, and registration is in process in the other countries!
* Potential new ECLEA teachers. Rosemary Nelsen has developed an Old Testament Overview course which she previewed for us at the ECLEA leaders' summit. The Nelsens are considering getting more involved with ECLEA, and Rosemary's course would be an excellent addition to our curricula. Additionally, Robert and Sondra Adams joined me for a week during my last trip to Tanzania. Sondra is considering becoming more involved with ECLEA, particularly in ministering to women in East Africa.
* The translation project. This year, our book Forgiveness & Reconciliation was translated into Kirundi (the national language of Burundi) and posted on the ECLEA website. Currently, we have multiple books at translators to be translated into Kiswahili, Kirundi, Kinyarwanda, and Luganda. Some are in their final stages and should be finalized in early 2019. All of our books are available on the "ECLEA Courses & Resources" page of the website: http://www.eclea.net/courses.html.
* School partnerships. Our ECLEA teaching books provide some of the most in-depth teaching available for church leaders and seminarians. Consequently, one of our goals is to establish partnerships or agreements with existing East African theological schools whereby our materials could become part of the schools' curriculum. I am happy to say that this year we have taken the first step in that regard. Ernest Mwilisa, ECLEA-Kenya's national coordinator, recently informed me that: "We were able to sign a three year contract with NPBC [Nairobi Pentecostal Bible College]. Some leaders are organizing centers for Bible colleges to start very soon. It is possible that our qualified teachers may be incorporated in NPBC to teach our centers and also NPBC centers all over the country. This is a great opportunity for us."
Looking ahead
I am very grateful for the East Africans who are doing an excellent job of equipping the church leaders in this vital and strategic part of the world. I am also thankful for those of you who pray for this ministry and support ECLEA financially. God has certainly answered our prayers, and your financial support is paying great dividends. Very few others are doing what we are doing and not on the scale we are doing it.
You can make a difference
* Giving opportunities: Automatic fund transfers can be arranged through your bank, checks (payable to ECLEA) can be sent to the ECLEA office at 3701 N. Gillett St., Appleton, WI 54914, or tax-deductible giving can be done through the website (http://www.eclea.net/contact.html).
* To contact ECLEA's bookkeeper: If you wish to contact Benda Haase, ECLEA's secretary and
bookkeeper, her office number is 920-731-5523 and her email address is ccappleton@att.net.
* We value your input and suggestions. If you no longer wish to receive our updates, please let me know and I will be happy to remove you from the mailing list.
To give you a picture of the people we work closely with, below is a photo of the participants at the ECLEA East African leaders' summit.
Thank you, and God bless you,
Jonathan Menn (ECLEA Director)

News Archive

Click here for ECLEA's News Archive
Jonathan Menn-ECLEA Director


Feb 24, 2019: Cankuzo, Burundi
I have finished a productive week in Cankuzo, Burundi (eastern Burundi) teaching the book of Revelation to 36 good and interested United Methodist pastors. Cankuzo is one of the ECLEA/Rema Ministries teaching centers, where the Rema team goes about 4 times per year. I had never been there before and am glad to have witnessed the great job Rema is doing as ECLEA's "feet on the ground" in Burundi.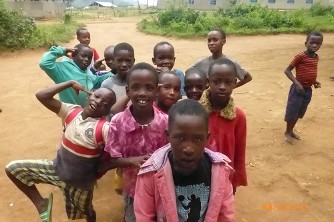 Kids in Cankuzo
Francois Nitunga of Rema began the week by following up with the participants concerning what they had done to teach/apply our courses since Rema had last been in Cankuzo (this took much of the first day). There were some excellent reports, indicating that our ECLEA materials are making a real difference in people's lives. Here are just a few samples:

* One pastor said that his people told him, "You must be going for training, because you are not as you were." He added that his people are becoming stronger because now he is able to actually teach and they can understand.

* Several pastors related how they had been teaching the course of Christianity & Islam in their churches. This had a profound impact: In one case, a Christian girl had been going our with a Muslim who wanted to marry her. However, when she learned about the true status of women in Islam, she ended the relationship. In other cases, families who had been contemplating leaving Christianity for Islam (thinking that the two were basically alike) changed their minds, and one family who had started going to the mosque came back. A few Muslims have come to faith in Christ, and in one area, Muslims have stopped coming around to try to convert Christians, because now the Christians can stand up to them.

* One pastor taught our course on The Church: Its Nature, Mission, & Purpose to 50 people. They, in turn, went out and found 5 needy people and helped them cultivate their land. People were amazed to see the body of Christ "suffering with the suffering." Another pastor related that, as a result of our course on The Church, his church now provides food for 49 orphans in their community.

Each day in Cankuzo began with a short homily by one of the participants. Then, the other participants all critiqued him or her along the lines of what we teach in our course on Expository Preaching. I was very encouraged to see that the participants, even in a relatively remote area of one of the poorest countries of the world, are understanding what we are teaching, applying those teachings, and our courses are having positive and tangible impacts in people's lives. I also thank God for putting me together with Rema Ministries and for their good teaching and faithfulness.
The course on Revelation itself went well, I believe. It is a book that, to a large degree, is either ignored or misused in many churches. Also, it is a mystery to many people because of its symbolic nature and apocalyptic genre. But over the course of 4+ days of teaching, the questions and interaction from the participants indicated that they were at least "getting" a fair portion of it. And our ECLEA book on Revelation has been translated into Kirundi (the Burundi national language) and the participants had it. Consequently, they will be able to study the book and search the Scriptures, which should help over time to make clearer that which still may be a little foggy.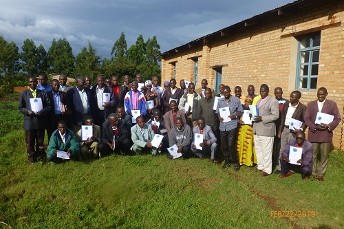 Participants in Cankuzo with their books
Feb 28, 2019: Kayonza, Rwanda
We have just finished four full days of Biblical Theology with about 24 interested participants in Kayonza, Eastern Province, Rwanda. Francis Ngoboka, ECLEA-Rwanda's national coordinator, was my translator throughout. He did a great job. During the course of the session, two women gave testimonies about their applying our Biblical Stewardship course:
* The first said that her husband and other pastors now work their land first, before going out on mission. They have also planted lots of vegetables, improved their diet, sold some for income, and given some away. She was very pleased!

* The second said that she has planted a vegetable garden and has become the number 1 grower in her district! It is so heartening to see the practical difference that ECLEA's teachings are having.

Our Biblical Theology course prompted lots of questions and discussion. We had extended discussions concerning Old Covenant versus New Covenant giving, the relationship between faith and works (we saw, again and again, how our works/our lives are the outward and visible sign of the faith we profess). The last day included a long discussion (which, after I answered the question that set off the discussion) was conducted in Kinyarwanda exclusively. That is always a good sign of deep engagement. Francis told me that many people here have tried to develop "techniques" to, in effect, manipulate God to get Him to give them what they want. Those techniques include: fasting for 21 days and bobbing the head when prophesying. They concluded they need to break these man-made "religious" practices and get back to true prayer based on a real, personal relationship with God through Christ.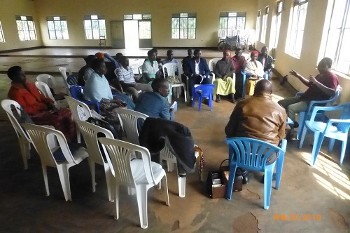 Prayer in Kayonza Francis teaching in Kayonza
All in all, Francis said that he was encouraged by the class (which looks at the overall biblical storyline and how the New Testament fits together with the Old Testament, primarily through the "types" and "shadows" of the OT pointing to and being fulfilled by Christ and the church). Francis said the participants were excited and appeared to be "getting" it.
March 12, 2019: Kanombe, Rwanda
We spent four full days in Kigali (Kanombe), Rwanda doing the course on Biblical Theology with just over 50 participants. This course goes over the storyline of the Bible and shows how the NT fits together with the OT. This is seen particularly in the discussion of the major covenants and how the NT fulfills the OT's "types" and "shadows," e.g.,

* the Abrahamic Covenant pointed forward to and was fulfilled in Christ and the church;

* during the exodus, the rock in the wilderness which Moses struck and from which came water was a "type" of Christ [1 Cor 10:4];

* Christ and the church are the true temple.

There were lots of questions and discussion. One question about the effect of the New Covenant on giving and the tithe prompted a lively discussion that lasted all afternoon. A few people left because what I said was contrary to what they had always heard and to the way they had always done things. The next day, I was wondering if attendance would be way down, and it started out that way (largely, it turns out, because of heavy rains that morning).
Attendance came back after the rain stopped, and one participant said that the discussion had caused him to have a largely sleepless night. He then related that he had had a dream or vision in which he saw me with an angel. Some people were dressed in white and some in rags. The angel said that those who were dressed in rags were the people who did not receive the message I had taught. He also said that when people talk about money, people listen; but when people talk about the perishing (as I had), people don't listen. He added that God has the money people need if we are but faithful to Him.
The group in Kanombe
The last day I was in Kigali, I met with Francis Ngoboka and Protais Nshogoza (two of ECLEA's Rwanda leaders). Protais said that it looks like ECLEA may be able to affiliate with Grace International Bible University so that our materials can become part of a diploma/degree program! I have been hoping to establish such affiliations with theological schools throughout East Africa (we already have one such affiliation with Nairobi Pentecostal Bible College in Kenya). So it looks like we are on our way!
I hope you can see why I am excited. Again, it is you, ECLEA's prayer and financial supporters, who are making this happen. Here are some photos from the trip. I next leave in mid-April for Kenya.
God bless you, Jonathan

Support ECLEA
Donate now to help ECLEA thrive!
Please visit the Contact & Donations page to support our work with a secure online donation or to mail us a check.
Your tax deductible gift helps equip, train, and empower church leaders in East Africa to promote biblical values and transform lives through the power of the Gospel. Plus, giving online means your gift can be put to work even faster to reach church leaders with practical workshops and encouragement.