Rwanda

Rwanda is a small, landlocked country just southwest of Lake Victoria, surrounded by Democratic Republic of Congo, Uganda, Tanzania, and Burundi. It is well-known for the genocide that took place in 1994, in which approximately 1,000,000 Rwandans were killed by their fellow Rwandans. The genocide was the subject of the movie "Hotel Rwanda". Since that time, however, Rwanda has made a remarkable recovery. It is safe and is the cleanest country in East Africa (if not all of Africa). It is known as "the land of a thousand hills," and some call it the "Switzerland of Africa."
LEARN MORE | PHOTOS | ECLEA IN RWANDA | SUPPORT ECLEA

| | | |
| --- | --- | --- |
| Learn more about Rwanda | | |
To learn more about Rwanda, please click HERE.

Short videos taken at the Ntarama and Nyamata Genocide Sites are available on the ECLEA Videos YouTube page, HERE.


ECLEA in Rwanda


ECLEA personnel first went to Rwanda in June 2007 after Anglican Bishop Alexis Bilindabagabo of the Gahini Diocese invited Jonathan Menn to come and teach the pastors of the diocese (the two had met following a speech the Bishop gave at Trinity Evangelical Divinity School). In the years since that initial visit, ECLEA teachers have taught in each of Rwanda's provinces, and ECLEA has established a solid committee of Rwandan pastor-teachers to carry on the work indigenously.

Here are updates concerning ECLEA's work in Rwanda (older news accounts of ECLEA's work in Rwanda and the rest of East Africa are located in the News Archive):

Francis Ngoboka, ECLEA-Rwanda national coordinator

Frist quarter, 2019, updates:
After, teaching of Biblical Counseling, Polly, one of the youth coming up in teaching and counseling said: "ibi nibishya kandi byiza," meaning, "These are new and good stuff."
After Jonathan taught Biblical Theology, Mugisha, who is lead pastor Rhema Ministries in Rwanda, exclaimed, "Where does ECLEA get this unusual staff? "
On Biblical Theology, Dr. Tarasis as we spoke, told me "We need to all of this stuff for teaching our people."
During the lessons of Expository Preaching, Pr. Murenzi, told all of us: "Tugomba kwitoza ibi bintu," meaning "We must pay attention to this staff and practice it closely."
Follow up is quite important and yet challenging. As much as I treasure it, I can confess it's as hard as it takes intention, effort, and discipline. I get many good points and encouragement during follow up. Of recent, I have seen changes with many pastors who had financial struggles because they thought had to depend on offering.
Because of Biblical Stewardship, paradigm changed, practices changed and better finances came:

Theophil has done research and found out that his land is favourable do onions and has planted, expects reasonable monies on harvest. Now has a worker for cleaning and garden care
Rubambura has now planted his plot of land with potatoes and expects to get reasonable sales, to schools, yet invested only 50,000. This is exciting.
Someone, a great young evangelist, believed in going around preaching so that God miraculously supplies for him. Now has a job, earns monthly salary, stopped suffering. Actually gotten so happy that he says we have helped him so much and requested me to be his spiritual father, which am still examining before response.
Francis Ngoboka, ECLEA-Rwanda national coordinator

Report from Rwanda, June 2019
We are fine and thank God for his work.

Kayonza: the book of Revelation was well taught though it raised several questions pertaining to rapture, millennium, and beast. Innocent is proving a good teacher/trainer.
Hilltop and other members of Kanombe studied together Christianity and Islam. Protais was head teacher who did a great job, inspire of the short time. We were so challenged that we prayed together concerning friends who confessed conviction to start plans of praying more seriously and reaching out to Moslems than ever before. Even the figures alone of Islam growth was new and provoking to the leaders.
Byumba: The book of James is still touching—the commitment to see good works accompany our faith, respect for humble people, help for the poor and needy, all very touching.
The leaders meeting for evaluation of impact and possible changes for increasing impact was very fruitful:
ECLEA is becoming a model discipleship, connecting, and unity of ministry.
One of the ladies, Jackie, who was staying hungry with her two children was helped, counseled and is now doing very good business, eating well and her children in school.
Chrode, an elder whose wife has a new baby was thrown out of the house for rent problems. Elves members of Kanombe and Hilltop, all of us put Franks together and he is now building a small house on his plot. He got faith to abandon renting. Thank God for Auleria who led this project.
Two other big points in the Elves teachers meeting were to do with smartening follow-up and personal study and improvement as teachers.
Respectfully submitted, Francis Ngoboka
Francis Ngoboka, ECLEA-Rwanda national coordinator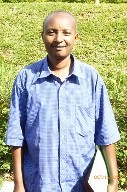 15, 16, 17th July, Kanombe center had 42 students who attended OT Overview. The clarity, arrangement of the book was exciting to many, including me who was teaching it. Thanks to our sister Rosemary's effort in putting all this resource together.
22, 23, 24th July, 24 leaders attended the Kayonza class studying the book of James, which is edifying the members by the deep emphasis on works and faith.
25, 26, 27th July, the book of James in Ruhango was quite appreciated. There is understanding on being doers and not hearers only, generating commitment to being practical.
In the follow-up, unusual findings came up. As were teaching Biblical Stewardship and the other essentials like creativity and environment, one brother went back, thought critically, and is now turning waste paper into flower pots, a thing that has turned his life around financially! He actually even went ahead and got payment.

Rudasingwa rented a plot and planted sheer seeds, which medicinal value and now earns good income from this. So we thank God we are surrounded with such great testimonies as a result of our courses. Thank God.
Francis
Francis Ngoboka, ECLEA-Rwanda national coordinator

We are alright and pressing on with service. Missed you in Uganda, was quite busy the other side.

12th-14th Sept book of James with Kanombe group 2 was quite great and stirring up to be servants of God in action. Taught with Theophil who is increasingly becoming a good teacher. The quiz members asked, remarks all pointed to lesson well learned and we expect good results at personal level and church.
15th-17th Sept, OT Overview at Hilltop proved a great motivation for Bible study. Friends kept thrilled with the links of OT and New Testament. "A good addition onto biblical theology book," Jean Chrode said.
25th Sept, Follow up in Rukira for Stewardship and Expository Preaching. The leaders and the church are greatly conscious of what the Lord has entrusted them with, and on a lookout for more He is doing. Observed believers good participation in the ongoing rice project in the community. Thank God, for more activeness now than before.
Kayonza, 18th-20th Sept, Expository Preaching has proved quite helpful. The situation here is many new leaders who belong to denominations that are more evangelical, notably agape sanctuary so that this approach is an incredible input into them. Especially Nahimana (Pr) is very happy.
Byumba, 10th-12th Sept, OT Overview.
18th-20th Sept, Rukira. The Book of James was like-new yet they had read over and over. Our course content brought unusual better understanding. Confessions of commitment to being doers and not hearers only as is normally the challenge.
We also had an urgent board meeting on the 6th Sept due to the current government strictness with training programs whereby several Bible colleges were actually closed. We discussed our
=safety
=impact in the different locations.
=inclusion of business and government people in ECLEA leadership.
The discussions and findings of our impact were great.
Sister Margret taught our book Forgiveness and Reconciliation in their church, United Christian Center, and even the Bishop was touched, convicted, and called all the leaders and people he had issues with and was unusual time of forgiveness and getting back.
The same many testimonies in Kanombe, Ruhango, Kayonza and Rukira.

We thank God for the happenings and changed lives of ministers. Even though the diplomas are needed, but there is more focus now on the changed lives, ministers, families which the ideal situation.
Francis Ngoboka, ECLEA-Rwanda national coordinator


Oct 8-10th: Kayonza - learnt Christianity and Islam by Protais which was new experience as usual as the leaders were challenged and commuted to helping our Moslem friends.
Oct 15-17th: Rukira - OT overview, interesting as we observe this great foundation for the New Testament organised in an understandable manner. Preaching from the Old Testament had previously been hard because of this challenge of lack of understanding of sound connection.
Oct 21-23rd: Kanombe - Revelation was fairly understood, clearing earlier issues of fear that it can't be understood and as well other misconceptions on rapture, tribulation, 666, and the 1000 years reign.
Oct 25th: Matimba – follow-up on Stewardship, increased commitment to do the things within our means and learning new practical things: back yard vegetables, pumpkins and fruits.
Oct 27th: Ruhango – follow-up on Expository Preaching. I was able to be there up to Sunday and preached in the church as a model of expository, trying to include illustrations related to the real issues in community and with the peoples. The report of the brethren to pastor was excellent.
So we thank God it's coming up.
Hilltop/Kanombe follow-up: The three aspects of the book, The Church: Its Nature, Mission, and Purpose are changing the brethren positively and particularly in care, love, and unity. In the month of November alone, two care cases have been handled:
-one sister whose husband's whereabouts are not known, lacking and struggling, brethren contributed money to help her, which was a good testimony around the place.
-a sister who is our student lost a husband and all the other students are putting together money to support her through this hard period and we are up to 45,000 francs now, almost ready to go to her place. Great testimonies of care and unity. We thank God.

Support ECLEA
Donate now to help ECLEA thrive!
Please visit the Contact & Donations page to support our work with a secure online donation or to mail us a check.
Your tax deductible gift helps equip, train, and empower church leaders in East Africa to promote biblical values and transform lives through the power of the Gospel. Plus, giving online means your gift can be put to work even faster to reach church leaders with practical workshops and encouragement.