Tanzania
The United Republic of Tanzania takes its name from the union of the mainland formerly known as Tanganyika and the island of Zanzibar. Geographically, Tanzania is larger than the rest of East Africa (which technically does not yet include South Sudan) combined. Tanzania is strategically very important not only because of its size but also because of the size and influence of Islam (Zanzibar is approximately 97% Muslim).

LEARN MORE | PHOTOS | ECLEA IN TANZANIA | SUPPORT ECLEA

| | | |
| --- | --- | --- |
| Learn more about Tanzania | | |
To learn more about Tanzania, please click HERE.

Short videos of approaching Stone Town harbor and in Stone Town are available on the ECLEA Videos YouTube page, HERE.



ECLEA in Tanzania
ECLEA personnel began their work in Tanzania in April 2008. Particularly beginning in 2011 we have spent much effort in the country. We now have a well-organized ECLEA-Tanzania committee that itcludes national, zonal, regional, district, and local coordinators, headed by national coordinator Dickson Laizer and national secretary Joram Ibrahim. The ECLEA-Tanzania team is active in conducting all-Tanzanian church leader conferences and TOTs (training of trainers).


Here are updates from ECLEA's Tanzania team concerning ECLEA's work in Tanzania (older news accounts of ECLEA's work in Tanzaniaa and the rest of East Africa are located in the News Archive):
April 30, 2017
Dickson Laizer, ECLEA-Tanzania national coordinator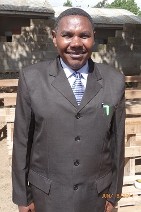 Dickson Laizer
Here is a report of the conferences we had done from February through March in Arusha and Manyara regions for 15 stations.
Some testimonies given during these conferences but one most interesting is: One Bishop said ECLEA is the ministry called by God purposely to heal the Church, bringing to the line with God's Word. He said, "I am restored today and I am restored because when the leader is healed the people also will be healed. Because these teachers had promised to come and see what we have done with this teaching, I am sure I will be the first one to use this to my people and then they will help us again how to apply in a better way. I ask every person to do the same and not let the word of God be in vain." I could generalize this to all the testimonies we heard.
Regards, Dickson
December 23, 2016
Dickson Laizer, ECLEA-Tanzania national coordinator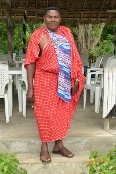 Dickson Laizer
Here is a short report on what we are doing here in Tanzania:
1. BWAWANI: Here we did 1 TIMOTHY where we started with 27 participants and complete with 33 and they showed that they are very interested. Most of them said they had not attended any Bible school (only two went for six month Bible school). All of them they said this kind of teaching is very new to us; three overseers said, "This a treatment to sickness of the church where a lot of us have been supporting false teachers of the of gospel by giving our goats, sheep, cows, and money to the wrong people because lack knowledge but today ECLEA team has given us the light through this training."
2. MUNGUSHI: Here we taught 1 TIMOTHY to 35 participants and they were showing up on time all most all of them. One big testimony to many of them is that book of 1 TIMOTHY became new to us; likewise, it seems that "it opened our eyes, now we can see clearly how to speak about false teachers."

One bishop said, "This is the teaching needed as a solution to the church to be strong today instead of being like children tossed to and fro by the wind of false doctrine as we have saying those people are used by God while they are not. We are ready to applying this teaching within our churches and denominations. Our request is for ECLEA ministry to come to us in every three months and we will be ready to take care the food expenses."
3. MIGUNGANI: Here we taught also 1 TIMOTHY to 27 participants where the pastors said, "This is the church's true deliverance through ECLEA teaching. Next time we have to invite all our church members to attend and they will contribute their own food. Thank you so much to ECLEA team for coming to help us to lead the church of God according to the Bible."
4. OLOKII: Here is the to dry place and there is a lack of rain but there is a work of God which shown God is at work no matter what. Here we taught 1 TIMOTHY to 35 participants. The big challenge we found here is the Masai language where people use to read the Masai Bible when you read the Swahili one they would like to in their language again. So I had to teach in Masai language to make understand what we were saying. They also said, "This teaching has helped us to stop giving our goats, cows, sheep, crops to those prosperity preachers who had lies to us for long. We have been giving our things to wrong people thinking that we are obeying God. Even if you give one time they will come back again saying another revelation has been revealed to me that you need to sacrifice the big bull, otherwise people will start to die with the family so you are required to give a good deliverance sacrifice to stop the death. So we so grateful for ECLEA's teaching that opened our understand what the Bible says about those people we thought were servants of God. We need you to come back again soon please."
5. MUUNGANO: Here we taught Biblical Stewardship to 29 participants and the testimonies were given as follows: One bishop said, "I discovered that I have been teaching selfishly biblical stewardship. I used those verses of Luke 16 to tell people to give offering faithfully for me to gain and not according to what Christ have done for them on the cross. To me, according to ECLEA's teaching from this training I now know what biblical stewardship means."
Another one bishop said, "This teaching is very new and I have been misleading the church for not knowing the whole truth of God's word. ECLEA's teaching is the mobile school which is sent by God to help people like us who had been given the task without knowing how to accomplish it. Thank you for ECLEA team and please let this be a continuing class; it will very helpful if we get those other courses."
Today we are proceeding with our training at Kikuletwa where we accomplishing tomorrow then we will break for Christmas holidays then we will continue.
Best regards,
Dickson
December 6, 2017
Joram Ibrahim, ECLEA-Tanzania national secretary


Joram Ibrahim
We did two classes in Zanzibar, 1 Timothy and Expository Preaching which was celebrated the most. At the main Lutheran Church, Mwanakwerekwe, we had a total number of 20 participants, four of them were from the host Lutheran, and the rest from different Pentecostal Churches of Zanzibar.
Most of them testified that although they themselves as well as their people counted them as prominent preachers, but from the teaching they realized that they were only sounding as inspired preachers, but giving biblical stories without showing its application to the actual life of people. Five of them got an opportunity of preaching in the class and be critiqued, with one lady, a teacher of Sunday school children class, preached for the first time, who did much better compared with the experienced who repeated their preaching mistakes as usual.
Biblical Stewardship at Duga and Horohoro. It was great deal for course participants to know that they are God's stewards in every area of life. When you talk about stewardship, pastors could imagine about giving only. The concept of them being entrusted with pastoral ministry, and will give an account, made them realize the higher responsibility. This made a number of them assume more commitment in the ministry.
1 Timothy at Pangani, Mkwaja, and Sakura. Inductive training questionnaire proved to be very important. After examining themselves and realize that they are not properly functioning church as it was required. Sakura formed a unity, while others strengthened their unity. We assigned them to work out the all requirements for leadership, also going through all inductive questions.
Biblical Theology at Dar es Salaam. It was an eye opening class, with "AHA!" moments. One of the participants said: "I have been teaching heresy for years, as I did not understand the biblical story line, but now my preaching will be different". His statement was supported by other pastors saying it was the same for them. The class was given an assignment of reading the first seven chapters of the book of Genesis, and Exodus chapter 12 up to chapter 17, and then to find and give an account of where Jesus is mentioned in Old Testament symbolic language.
This work is not in vain; the material is vital enough to empower church leaders. These teachings have and are still continuing to shape me, as whenever I study them I get something revealed which I did not see before.
ECLEA is doing a great job for the Kingdom of God, by balancing leadership potentials to raise healthy church for strong communities in East Africa.
Stay blessed, Joram
Dickson Laizer, ECLEA-Tanzania national coordinator


Dickson Laizer
Here is some short report from the different places where we deed the training in different areas from SINGIDA REGION:
1) IKUNGI: Here there were 46 participants on Biblical Stewardship. Many bishops and overseers said, "We lack the training like this, which is why our churches are not growing. ECLEA is a different ministry with the purpose of strengthening and growing the church today. As we received some instruction of how to apply this teaching we believe that we are going to the changes in our churches if we obey and apply it as we are changed and transformed here. We wish this ministry to open the college in our country."
2) MANYONI: Here 27 participants attended the training where they had been taught on 1 TIMOTHY for fully three days because of the interaction in the middle of teachings through questions. Finally at the end of training 3/4 of the participants who look to be sharp people promised to apply the teaching to their congregations.
3) OLDONYOSAMBU: We had 43 participants where we taught on Biblical Stewardship and two bishops gave the testimonies and said, "This teaching is what was required to be taught before we start any ministry as the foundation for Christianity life because without knowing and living according the truth of the word of God there is no Christian lifestyle."
4) IRAMBA: IRAMBA is a bit far from Singida town where we drove 6 to 7 hours and there is a big need of training to many different place and people seem down because of drought. The good thing with them is they respond on time and in numbers where we had 48 participants which we taught 1 TIMOTHY and it has been a surprise to them being taught one book of the Bible. A lot testimonies look like the same as for the other places where many people said, "This teaching is the healing of the church nowadays which the church needs."
5) KIBAIGWA: Here 34 participants were taught Biblical stewardship as they requested because of the big number of church leaders did attend when we taught there so those who are in the first time gave the testimonies saying this became more clear and to those who are new they said as we heard this teaching is really giving Christianity meaning when we live and apply the word of God to our lives.
6) CHAMWINO: The course taught was Expository Preaching to 18 participants where they responded well and shown their interest with a lot of questions during the interaction saying it hard to leave behind the former way of preaching, which they use every time they preach. The big struggle was how to get how to bring out the sentence after reading the context, but after practicing they started to see how it leads to diligently reading the Bible in context and see the big thought. So they suggested that they more repetition and practice as soon as possible.
Best regards,
Dickson Laizer
Dickson Laizer, ECEA-Tanzania national coordinator
Brief report of June 2018 conference in Kakea, TZ:
I am doing well after seeing the doctor where they examined my rib and told me that no bone was broken. After that we proceeded with our schedule in training ECLEA courses in a remote area called Kakea teaching on 1 Timothy from yesterday where we had 39 participants. The course seemed new to them as they are giving their testimonies today saying "never teaching like this taught one book of the Bible and being well understood the meaning to chapter and verses too."

Support ECLEA
Donate now to help ECLEA thrive!
Please visit the Contact & Donations page to support our work with a secure online donation or to mail us a check.
Your tax deductible gift helps equip, train, and empower church leaders in East Africa to promote biblical values and transform lives through the power of the Gospel. Plus, giving online means your gift can be put to work even faster to reach church leaders with practical workshops and encouragement.