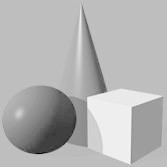 Kenya

Kenya celebrated the fiftieth anniversary of its independence in 2013. Kenya has the largest economy in East Africa. The violence that followed the 2007 national elections was a very troubling event for those who love Kenya, especially given the nation's importance. The national elections of 2013, however, marked a return to the peaceful transition of government, and most Kenyans are looking forward to the future with confidence.
LEARN MORE | PHOTOS | ECLEA IN KENYA | SUPPORT ECLEA

| | | |
| --- | --- | --- |
| Learn more about Kenya | | |
To learn more about Kenya, please click HERE.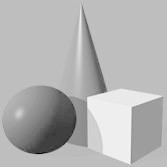 ECLEA in Kenya


ECLEA personnel did their first teaching in Kenya in June 2007. We returned in August of that year. Since that time, ECLEA has been very active throughout Kenya. Most importantly, we have established a good and growing inter-denominational and inter-tribal ECLEA-Kenya committee of pastor-teachers. The fact that we insist on being inter-tribal is particularly important in Kenya which has 42 tribes and where, although sometimes unspoken, tribalism is an important issue. The ECLEA-Kenya team has been the most active of all the East African ECLEA teams in conducting all-African church leader trainings.

Here are updates from ECLEA's Kenya team concerning ECLEA's work in Kenya (older news accounts of ECLEA's work in Kenya and the rest of East Africa are located in the News Archive):


James Kamau, ECLEA-Kenya regional coordinator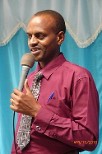 ECLEA REPORT FOR KAWANGWARE MEETING HELD ON 24-25 MARCH 2021. TOPIC; BIBLICAL INTERPRETATION. VENUE. GOSPEL EQUIPPERS MINISTRY CHURCH KAWANGARE 46.
This Meeting continued well at the mentioned dates. The teachers were James N. Kamau and Monica Wambui. It had 12 delegates. The following Major Denominations were represented.
1. ALPHA MISSION CHURCH.
2. GOSPEL EQUIPPERS MINISTRY CHURCH.
3. RIRUTA BAPTIST CHURCH
4. HOLINESS CHURCH
5. GOSPEL FURTHERING CHURCH
6. MOUNT OLIVE MINISTRIES CHURCH

REPORTS
PASTOR ZABLON TIEMA was greatly helped by the Cultural Context. He also learnt on the importance of looking at the word on its application to the original recipients and its application to us today.

DEACON JOHN learnt a lot, but the issue of Framework came out clearly for him. He realized that this is the reason many people are unable to receive the Gospel because of a faulty framework.

PASTOR JOSHUA benefited much from the manual which he said it was well written, helping him to easily understand how to interpretate the Bible. He also benefited from learning the importance of Bible Contexts and staying on the line.

DOROTHY, an Ecd teacher, learnt on the importance of Observation, Interpretation, and Application. She also learnt on the importance of reading Scripture in its Context.
Indeed the Church of Jesus Christ was equipped and edified. Thanks to the ECLEA Sponsorship for making the meeting possible.

Respectfully submitted, James Kamau
Robert Mwago, ECLEA-Kenya regional coordinator


February 2021--Karurina
It's my hope that all is well with you. Here is to let you know that we yesterday wound up our conference on Biblical Stewardship. This was not the first time we did the course here. Half of the audience in attendance had been trained on this course before. What was amazing is how they were able to articulate what they had been taught before. For those attending for the first time were so grateful for what they learned.
When it came to the stewardship of the body, many could relate well as covid-19 has occasioned a rare sensitivity to cleanliness, especially the washing of hands, and coughing "responsibly", and avoiding unnecessary shaking of hands as we must be good keepers of one another, and we must be good stewards of our relationships. Much blessings to you.
Robert,
In His vineyard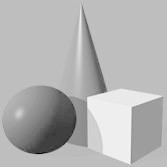 Ernest Mwilitsa, ECLEA-Kenya national coordinator

Hope you started the year 2021 well. We also thank God for seeing us through. We had a wonderful meeting in Shinyalu on the book of James, where the attendance was 43 leaders. The sin of partiality, trials and the tongue carried the day. According to testimonies the sin of partiality has adversely affected all the churches in the area. One leader testified that he didn't know that it was sin.
A pastor's wife suggested that we all repent because in one way or another we are culprits. They have highly recommended ECLEA teachings which have transformed many churches in the area. The materials are now used in churches on Sunday during teaching sessions.
God bless you, Ernest Mwilitsa

Support ECLEA

Donate now to help ECLEA thrive!

Please visit the Contact & Donations page to support our work with a secure online donation or to mail us a check.

Your tax deductible gift helps equip, train, and empower church leaders in East Africa to promote biblical values and transform lives through the power of the Gospel. Plus, giving online means your gift can be put to work even faster to reach church leaders with practical workshops and encouragement.