David Njeru, ECLEA-Kenya regional coordinator

Yesterday 24th February we concluded our training on the book of Mark Part 1 with 16 participants.
The most appreciated part is the realization that it is a Gospel genealogy with the evergreen question "Who then is this?" as seen in Mark 4:41. The question of who he is and what he came to do came out very clearly.
The aspect of John's baptism of repentance & that of Jesus in Holy Spirit and Fire was discussed at length since some did not know the difference.
Another considerable discussion was the question of whether modern exorcists should engage a demon in a conversation or interview. We see Jesus only once in Mark 5 having a conversation with the possessed man but the same is not repeated anywhere else. We concluded that it should not be taught as a doctrine (to interview demons) since they do not speak the truth. Being led by the Holy Spirit in all matters was emphasized.
The choosing of the 12 disciples, the teaching in parables, traditions of men and what defiles one was rated as the most impactful sessions.
We are looking forward for the next course in March and with Jonathan in April.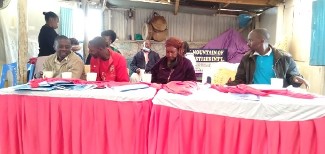 The group (David Njeru is 1st full row, second to the left) Tea break
Thank you. David Njeru
Thomas Mwai


Greetings in the Name of our Lord Jesus Christ our Savior.
We did our AA conference on 24th Jan through 26th at Redeemed Restoration Church Saika. We hosted 13 Pastors drawn mainly from Pentecostal churches. One thing I have noted is that the book of 1st Timothy has real anointing even to us who are teaching. I have not taught it for sometime, but I felt the life in the book.
The participants noted that having come out of the pandemic it was a challenge that they could not do much to help the members when they needed helped as anticipated in chapter 5 about church responsibility to the poor.
It is good to note that many Christians in our churches including a few pastors were able to remain faithful in the face of real attack. Again, I thank the ECLEA fraternity for your commitment and support. May God bless you.
Rev Thomas N. Mwai
Nairobi County, Kenya
George Kariuki, ECLEA-Kenya regional coordinator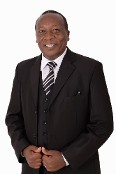 I would love to submit that on Friday 21st January and 22nd 2022, we did a conference on 1st Timothy here in Murang'a with 55 pastors and leaders. I normally over invite because of the need and church growth that we are experiencing. Please note that people are hungry and we are only able to do notes and feeding people is always a challenge.
On 11th and 12th Feb we did Biblical Interpretation. This is always a big blessing as pastors and leaders learn hermeneutics. We had 45 pastors and bishops. I normally take 2 portions of Scripture and use them to teach and practice the lesson. We choose John 3:14-36 and Psalm 77:1-20. The challenge I got is 2 large groups and the time factor but all went well.
George Kariuki
Barnabas Mpekethi, ECLEA-Kenya national coordinator


On date 20th-22nd Jan 2022 and 3rd-5th Feb 2022 I conducted two ECLEA conferences.
My target group, of Course Church Leaders and Pastors requested me to conduct Forgiveness and Reconciliation and the other Venue I conducted Biblical Stewardship.
At Gitunduti I conducted Forgiveness and Reconciliation. Many of the Church Leaders told me that before we covered that Course they were unable to understand the difference between Forgiveness and Reconciliation. One Pastor said, that every time people with disagreements visited his office, he used to force Reconciliation because he had no idea on how to go about it. Almost all of them, when we went through Worthington's REACH model process of Forgiveness, testified and said, "We never thought that forgiveness is a process, but we thought that it was an overnight event".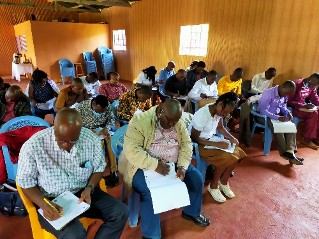 On February 3rd-5th I Conducted Biblical Stewardship with a good number of Church Leaders and Pastors at Kabiruini. Many Pastors had no clue whether the and Church can come up with a plan to clean their towns and villages. In fact they thought that it is only County government that is supposed to deal with the Stewardship of environment, I was able to challenge their frameworks and they promised me that they will be good ambassadors of the same.
To be sincere, after deliberations and healthy discussions, many believed that there is Mzungu time and African time. After we went through our Manual, they all agreed that we are all given equal amount of time by God. They appreciated this Course very much. Pastors told me that in their Churches they will write the following: "When you waste your time you are wasting your Life and, When you Master your time, you master your life."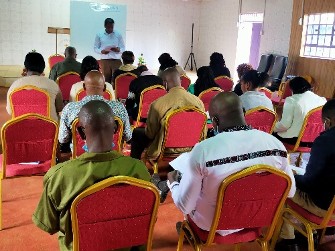 Some promised me that they will plant more trees and they will involve themselves in making sure that they will be cleaning the bushes near their homes so as to destroy the breeding places of mosquitoes and other harmful insects and bacterias. In a nutshell, we had good times with the participants.
Regards,
Bishop Barnabas Mpekethi
National coordinator, ECLEA-KENYA
Michael Taari, ECLEA-Kenya regional coordinator

February 2022
By the grace of God I'm doing well regardless of challenges; God's grace has been sufficient. I was able to do the Stewardship conference as planned in Voi. The attendance was not so good the first day we had 12 participants but second and third day the number rose to 18; most of them had never done any training.
The participants found the course of great benefit especially the stewardship of money and possessions, since most of them were pastors. They promised that they will share this with their key church leaders back at their respective churches as an assignment for evaluation during a follow-up after 2 months since most of the churches do not have a written budget.
Thanks, Michael
Bob Mwangi, ECLEA-Kenya regional coordinator

Happy New Year and much love to you in the name of our Lord and Savior Jesus Christ. God is good and faithful, and by his grace through ECLEA the church leaders have been graciously equipped to be more effective to make the church to be healthier.

We had a good conference in Kwanganga church in Murang'a from 7th to 9th February and we had 14 participants and we learning Biblical Stewardship. Leaders from different churches enjoyed Fellowship and praying together and agreed to move around their churches as a team to teach biblical stewardship. May God bless the work of ECLEA. My next conference will be in Nyahururu 3rd March to 5th.

May our good God bless you. Below are the photos of Kwanganga Conference: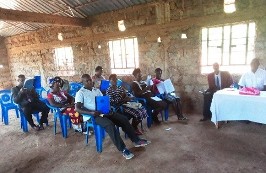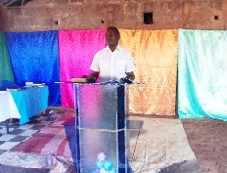 Yours in his vineyard, Rev. Bob E. Mwangi