ECLEA News & Blog
Accounts of ECLEA's training conferences are set forth below, often with photos. Accounts of all-African conferences and TOTs are contained in the pages of the individual East African countries (click on the flags above to go to the pages of the countries). Older news accounts are located in the News Archive. News items are added regularly, so please stop back often.
Additionally, ECLEA's director, Jonathan Menn, maintains a blog related to ECLEA that includes entries pertaining to his book, Biblical Eschatology, sermons he has preached, the activities of ECLEA-trained East African pastor-teachers, and other matters.
Visit Jonathan's blog here.
ECLEA Director Jonathan Menn with Maasai leader Boniface Kugotha at a Biblical Stewardship TOT in Nairobi.

Jonathan Menn-ECLEA Director


September 2022: Rwanda
It's nice to be back in Rwanda after three years. I'm staying at the same small place in Kigali I've stayed at in the past, but the entire neighborhood has changed. Small shops and kiosks are gone and all new construction has taken their place.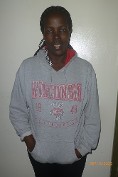 Frieda from my hotel
I have completed a training of 9 trainers in the book of Revelation, and am now about to complete Biblical Eschatology with 17 participants. Each class has gone well, with lots of questions and spirited discussion. This is because what I have been presenting has been rather a compete reorientation from the highly dispensational, premillennialism which is the only thing most of the participants had ever heard before. However, as we went over the same material again today that we touched on yesterday (the "1000 years" and the "two resurrections" of Revelation 20), in light of the Bible's overall eschatological structure (the "two ages": "this age" and the "age to come"), I sensed real understanding and many lights being turned on. This is very gratifying. Since most of the participants purchased the book, they will be able to study in great depth until it becomes a part of them and they can teach with confidence and authority.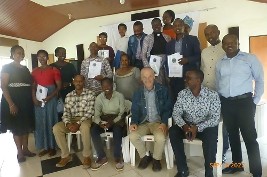 Kanombe group during class Kanombe group
Unfortunately, the church here is facing some real challenges. There were three government-imposed shutdowns, citing covid-19 as the rationale. More than that, however, the government is now requiring that all pastors must have a formal accredited degree. Additionally, all churches must now have buildings of proper materials (no more iron sheet buildings). It is, of course, good when church leaders are well trained and when churches meet in nice facilities. But these government mandates have resulted in the closure of many many churches which do not have the money for such buildings. I asked about house churches and was informed that if too many people (or possibly even people outside of the pastor's family) meet in a house, the police can shut it down and the pastor faces jail. One person told me that it is also difficult to speak openly for fear of government informers. How could this be? Please hold the church of Rwanda up in your prayers.
I am happy to say that ECLEA has an agreement with Lawrence Bible University. LBU is accredited in over 30 countries and headquartered in Ghana and Sierra Leone. The head of LBU is supposed to come to Rwanda next year. God willing, the goernment will accredit it here, and ECLEA's operating under its auspices will be able to meet the government's educatonal requirements for church leaders. Please pray for that.
I also met with the Continental Director of Barnabas Africa Ministry. BAM provides pastoral training, particularly in rural areas. We discussed at some length their using our ECLEA books and video lectures. I am hopeful and believe this will happen. The director was very glad to know that our materials are being translated into Kinyarwanda and Kiswahili, since most good theological materials are not in those important East African languages. This can make a real, lasting difference throughout Africa (since BAM operates in more countries than Rwanda) in getting our excellent teaching materials into the hands of church leaders.
In short, there are severe challenges for the church, but there is hope. I thank God for this ministry and opportunity, and I thank God for you, our faithful prayer and financial supporters, who are making this all possible.
At the beginning of the second week of the trip, I stayed in Gicumbi and preached at one of the churches Protais has planted. During the week, I taught Revelation and Biblical Eschatology again (as I also had done at Kanombe during the first week). We began with Revelation at Protais Nshogoza's home church in Byumba, with approximately 19 participants. On Tuesday we didn't meet because there was a meeting of the governor with the local pastors that day. The government dictates a number of requirements to the churches, and the meeting was part of that. Then on Wednesday it rained so hard that we couldn't begin the teaching until 2:00PM. However, we finished well on Thursday.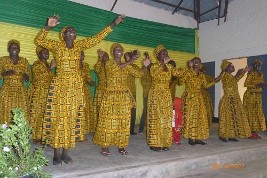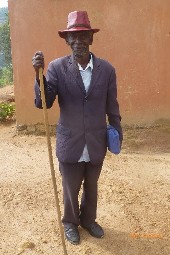 Choir at the church where I preached Elder at Protais's home church The group at Protais's home church
On Friday and Saturday I finished by doing Biblical Eschatology, with about 16 participants, at Living Word Temple in Murambi (a district in the greater Kigali area). The participants said the teaching was very beneficial. Having now taught both books a number of times, I have developed what I think is a way to make both much more understandable. With Eschatology, I lead off with the overall biblical eschatological structure (the "two ages") and the significance of Jesus' second coming (which involves resurrection/rapture of all, judgment of all, and the inauguration of the new heavens and new earth). That involves us in discussing 1 Thess 4:13-17 (the most well known "rapture" passage). I then move to Rev 20:1-10 and show how that important passage fits into the picture; we discuss the three main issues of the passage: the "1000 years" (its nature and when it occurs), the binding and release of Satan (what that involves and when those events occur), and the "two resurrections" (what they are, whom they involve, and when they occur). The people see how those events fit into the rest of the eschatological picture without creating conflicts. I do the same thing when I teach Revelation, not at the beginning but after going over various aspects and earlier sections of the book. I am glad to have been able to do this, since both Revelation and Eschatology are misinterpreted and misused by many.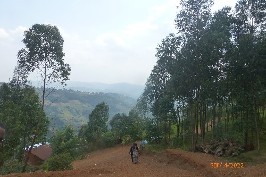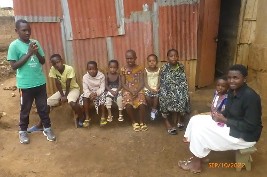 Gicumbi, RW area Protais Nshogoza, his wife, Children's choir at Living Word Temple
and grandchildren
When I was in the Byumba area, it was COLD! Henceforth, I will pack a sweatshirt when I go to East Africa, just in case. Whenever I go, I always take a number of books with me. I have begun working on my next ECLEA project which will deal with the issue: "Is Christianity True?" (Spoiler alert: it is!) I was able to read through several books and articles for that project on this trip. I expect that this project will take several months to complete, even though I will be able to use material that is already included in some of our existing ECLEA books (e.g., the material relating to the historicity of Jesus' resurrection [in Christianity and Islam] and the section on the "problem of evil" [in Biblical Theology and Habakkuk]).
I am hoping to go to Uganda in the latter part of October, to complete this year's travels. Thank you again for your prayer and financial support. Things have been a little touch-and-go financially lately, and I very much appreciate your assistance. You are an integral part of this mission; I never take your support lightly or for granted. I am happy to say that your support is making a real difference and paying big dividends throughout East Africa.
God bless you, Jonathan
Jonathan Menn-ECLEA Director

June 2022: BURUNDI
Greetings from Burundi! It has been too long since I have been in this beautiful country. Getting here is not the easiest: I had to spend the night in the airport in Kigali, Rwanda for an afternoon flight the next day to Bujumbura, Burundi, but there was really no alternative. But I made it all right, and the first night (last Saturday) there was a very nice outdoor dinner for the entire Rema Ministries staff, spouses, selected others, and Sally, the head of Rema-UK. (Rema is ECLEA's "feet in the ground" here in Burundi.)

The next day we travelled about 5 ½ hours to Nyanza Lac. Nyanza Lac is on the shore of Lake Tanganyika, Africa's longest and deepest lake. Our venue has been a large church of the Swedish Pentecostal Church, Burundi's largest Pentecostal denomination. The SPC has embraced ECLEA, footing the bill for the books and food. They want all of their pastors to go through our courses. This is something I hope can be replicated by other churches and denominations throughout East Africa.

Nyanza Lac: Revelation
In Nyanza Lac we had about 54 participants, and we spent Monday-Friday going through the book of Revelation. Unlike many places in East Africa, the people here kept time, and it was a very strict schedule indeed. We began each day precisely at 8:00AM (the first day began and 9:00AM). At 10:00AM we had a ½ hour break for breakfast, then continued teaching until a 1-hour lunch break at 1:00PM, then taught until 4:00PM (the last day concluded at noon). Frederic and Francois had written assignments they gave the participants each day. It was impressively organized and run.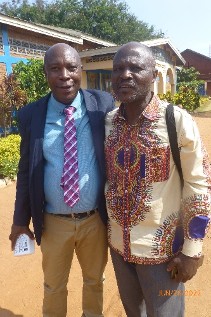 Bishop Charles Karenzo of Swedish Pentecostal
Church and Francois

The material itself was completely new to all the participants. A number of them had had some prior teaching on Revelation, but all their prior teaching had been strictly along dispensationalist, premillennial lines, a position I find biblically unsupportable (as I discuss in my book, Biblical Eschatology, 2nd ed.). The participants were somewhat handicapped, not having previously gone through our courses on Biblical Theology or Biblical Eschatology. This prompted many, many questions every day. That is a good thing. And I could tell that they were following the teaching, particularly as we got to the crucial chapter 20.


The group at Nyanza Lac

When we completed the course, they had many swirling thoughts. I know they were challenged, but I could tell by their comments, eye contact, and body language that what we were talking about was hitting home and, I believe, will ultimately result in their being able to much more effective and truly preach and teach God's Word and lead their congregations to a much deeper level of biblical understanding. This should become evident after they have gone through more of our ECLEA courses and thereby themselves develop deeper biblical foundations and become more well-rounded leaders. Let us hope and pray that that will be the case.


On Lake Tanganyika

Muzye: Revelation
We completed our time in Burundi by doing the book of Revelation to about 74 church leaders of various denominations at the United Methodist Church in Muzye. Although, again, my explanation of Revelation was largely new to the participants, their understanding was helped by my beginning with an overview of the Bible's overall eschatological structure: the two ages (this age and the age to come) and the pivotal role that the Second Coming of Christ plays in ending this age and inaugurating the age to come. The Second Coming also entails resurrection of all, judgment of all, and the renewal of the earth. Repetition of the recurring pattern of the book seemed to lead to real understanding.


Lunch at Muzye The group at Muzye
Pastor Louis
On the way back to Bujumbura, Francois made sure to stop by the house of Pastor Louis. Many pastors live only on what they receive from tithes and offerings at their churches; hence, they complain how poor they are. Not Louis. He came to the area as a refugee and built his own house. However, it was ECLEA's course on Biblical Stewardship that transformed him. He saw how, by planning his church time and planning projects, he could make something good of his life for his family and others. He has now planted bananas and oranges, is raising cows and chickens, and has plans to build a large water collection facility and start a fish farm! Louis is an inspiration. He is one example of the tremendous difference your prayers and financial support of ECLEA are making. It always amazes me when I see it for myself.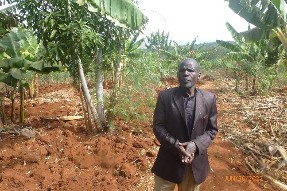 Pastor Louis and his banana gtree
Frederic Harerimana
A very unfortunate event has occurred. Frederic Harerimana, of Rema-Burundi, our Kirundi translator, and one of the primary ECLEA-Burundi teachers, has had Guillain-Barre Syndrome for some years. He said he had been falling a bit recently. While in Muzye, he stumbled and fell. After that, he needed assistance to get in and out of cars, had trouble walking on uneven surfaces, and then said he had no strength in his legs. He was driven to a hospital in Bujumbura (Francois and I finished the course). A specialist said that he needed injections of a medicine not available in Burundi. Consequently, Frederic and his wife planned on going to Nairobi for treatment at the hospital where he originally was treated for Guillain-Barre.
After finishing in Muzye, Francois and I returned to Bujumbura. We visited Frederic in the hospital. His wife, kids, and some friends were there. He looked fine and was in good humor and good spirits. However, that night he took a turn for the worse and was placed on supplemental oxygen. Then the doctor said he was too unstable to travel. Later that night he died.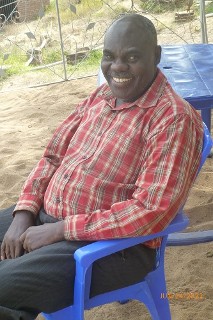 Frederic
This is a terrible loss. While it is true that, for Frederic, "to die is gain" (Phil 1:21) and is "to be present with the Lord" (2 Cor 5:8), that is not so for those left behind. Frederic leaves a wife, children, friends, a host of people around the world whom he influenced for Christ, and big holes in the ministries of Rema and ECLEA. Frederic was only 58. It breaks my heart. He was my friend, and I will miss him. Please hold his wife and family up in prayer.
You may not realize it, but as Pastor Louis exemplifies and as Frederic's life demonstrated, step-by-step, thorough your support of ECLEA, you are positively changing the world for Christ - and we will press on despite the loss of Frederic.
God bless you, Jonathan
Jonathan Menn-ECLEA Director

APRIL 2022
It has been good to be back in Kenya (healthy and well this time). The trip has been interesting and productive. We began in Karatina with Christianity & Islam for about 20 participants. They were eager to learn. God-willing, they will apply what they have learned.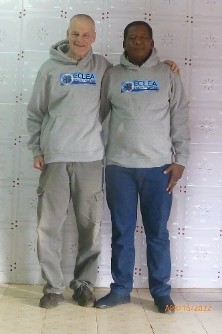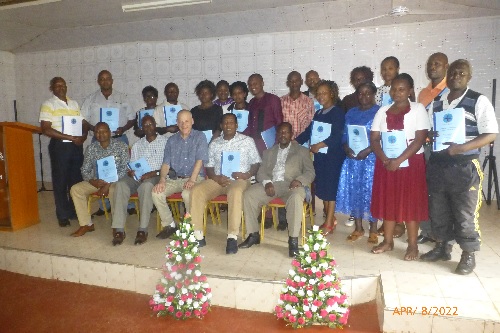 Barnabas and me in ECLEA hoodies Karatina Christianity & Islaml group
Kenya is in the grip of a terrible fuel shortage. Most petrol stations are out and the minority who can get it see lines blocks long. So far, we have been able to get some, albeit at exorbitant prices
We did our next conference in a small, mud-constructed church in a rural area near Usingo village, about as close to the middle of nowhere as one can get. The 14 participants, however, absorbed the material like sponges. They see the value of biblical training and want to start a school there. Barnabas Mpekethi, George Okuta, and Robert Mwago all teamed with me in teaching Biblical Stewardship. They did excellently and related well to the students. All this confirms the truth of our name: we equip the church leaders of East Africa and they, in turn, equip others.
The students proved how committed they were. The church did not even have a pit latrine. After discussing stewardship of the environment, including an incident that happened in Uganda some years ago when cholera broke out in an area where people did not have pit latrines, the very next day the people of the church began digging a pit latrine! And we even talked about how doing that for others could be a great outreach. Applied Christianity is truly amazing! It also confirms ECLEA's motto: Deep Foundations => Healthy Churches => Transformed Lives.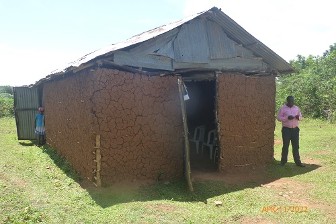 Usingo church Digging pit latrine
We did another Biblical Stewardship conference in the western Kenyan town of Kimilili. We had more than 50 participants, with Robert and Justus Wafula sharing the teaching load. They are understanding the material. This is my first time here, and they want ECLEA to return. I am sure that Bishop Justus will do just that. I am sending this report now because tomorrow, as soon as we finish in the early afternoon, we have a long trip back to Karatina, where we will begin another conference (on Biblical Marriage and Parenting) the next morning.


Robert teaching at Kimilili
In our travels to the various venues we were able to briefly stop at: Thomsons Falls, located near the town with the highest elevation in Kenya (2360 meters above sea level) and also saw the homes and graves of Barack Obama's grandparents and father.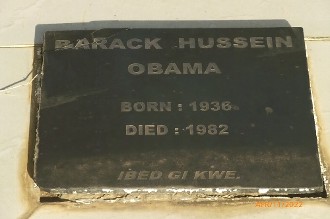 I did three more conferences: Biblical Marriage & Parenting in Karatina and two 1 Timothy conferences, in Kiambu and Nairobi.
The Marriage and Parenting conference involved what I believe were the most in-depth discussions I have had in East Africa concerning the most important issues of marriage. These included communication, trust, sex, and money. The 12 participants also broke into small groups and discussed at length what they like and do not like about their spouses. All of this revealed that there are very significant issues in all of these area in a large number of Kenyan marriages. In light of that, we also talked about the need for doing lengthy and comprehensive pre-marital counseling for couples who want to get married. They need to go into marriage with their eyes open and equipped to deal with many of the challenges they will face. Please pray for the church leaders as they address these important matters.


Small group discussion at marriage conference
In Kiambu, I was able to lead the church's Bible study and preach on Easter Sunday. At the conference, which began the next day, ECLEA regional coordinator Thomas Mwai taught about 1/2 the 1 Timothy teaching sessions. This was a new venue for me, and they definitely want ECLEA back. Thomas will probably lead a Biblical Stewardship conference in the relatively near future.


Thomas teaching at Kiambu
David Njeru organized the 1 Timothy conference in Nairobi. He, along with former ECLEA-Kenya national coordinator Ernest Mwilitsa, taught about 1/2 the teaching units. The conference went well. As was true throughout this trip, this conference showed that our East African ECLEA teachers know their stuff and can teach it well. This is very important, since deepening the foundations and equipping the church leaders should not depend upon the Westerners.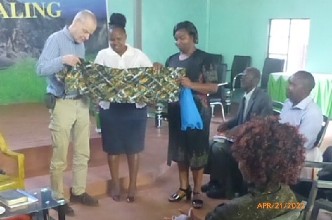 A gift from the ladies at Nairobi ECLEA teachers James kamau, Tomas Mwai, JMM,
Ernest Mwilitsa, and David Njeru at Nairobi
One thing I learned was rather troubling. Kenya will be having national elections in August. Some people are afraid of the election being stolen. Related to that is that there appears to be a movement among some of the Kikuyu (Kenya's largest tribe) to go back to their traditional religion. Current President Uhuru Kenyatta recently said that Christianity is a foreign, white man's religion. This idea was started by his father, Kenya's first president, Jomo Kenyatta. This is troubling in that the "traditional religion" of the "god of the mountain" entails such things as animal sacrifices, tribal traditions, female genital mutilation, drinking blood, etc. I was told that even some pastors have gone to traditional tribal elders to be blessed by them after slaughtering goats. Please hold this situation up in prayer.
On a more positive note, I met Oliver and Margaret Chiraba who operate the Agape Center orphanage and school. They are doing amazing work and recently have opened a restaurant to provide a source of additional income as well as a training ground for some of the orphans. David and I ate breakfast and dinner there during the time I was in Nairobi. Even when there are forces of darkness, the light of the gospel can still shine brightly, bringing hope, change, and salvation to many.


Oliver and Margaret Chiraba Kids at the Agape Center orphanage
My plan is to next return to Burundi in the latter part of June. In the meantime, I will working on my next ECLEA book, the book of Ruth. Thank you again for your prayer and tax-deductible financial support. They are making all this possible and, as I hope you see, bearing much good fruit.
Jonathan Menn-ECLEA Director

February 2022
I made it to Tanzania without any of the documentation problems I was concerned about materializing. Thank you for your prayers.
I am happy to say that ECLEA has an agreement with Bishop Kiguru Bible College in which our courses are being used as part of BKBC's curriculum and will lead to diplomas for the students. They are calling the endeavor the East Africa Theological Bible Institute-TZ. Joram Ibrahim told me that they are planning on spending one week per month here going through our courses.
We completed the book of Habakkuk, including a session on "The Problem of Evil: God's Sovereignty, Human Responsibility, and the Existence of Sin and Evil." There were approximately 22 students (including some bishops). The course included homework, small group discussions and group reports, individual reports, and a final written examination. Also, there is a "post-session assignment" of several questions with a practical/applicational focus to be completed in about 2 weeks. I am very excited by this and hope to see this kind of thing replicated all around East Africa. The new ECLEA-Tanzania leadership (following the death of Dickson Laizer last year) really seems to be stepping up, for which I am very grateful.
After the group and individual reports (which were all given in Swahili), Bishop Sheggah (one of the ECLEA-Tanzania leaders) told me that they showed that the participants really understood everything we had been talking about. A number of the participants indicated that our going through Habakkuk caused them not to want to read just a few verses but see the whole context and caused them to realize that a "minor" prophet does not mean an "unimportant" one. All of this was confirmed by the lively discussion we had following my presentation on the "problem of evil." BTW, if you are interested, Habakkuk (including the appendix on the "problem of evil") is on the "ECLEA Courses & Resources" page of the ECLEA website (www.eclea.net).

Jonathan teaching in Babati Small group discussions

After that, we went through (with the same group) part 1 of the gospel of Mark. Again, there has been very good engagement, lots of good Q&A, and the summaries by the participants each morning showed that they have been paying attention and have learned much. One bishop was struck by the deep meanings of Jesus' baptism, i.e., it identified him as the Son of God, showed his identification with sinful humanity (which would be consummated at the cross), began his recapitulation of the history of the nation of Israel, and symbolized his fulfillment of the requirements of the priesthood. During the course, we had discussed the subject of fasting. The group demonstrated their commitment today by deciding to spend the lunch hour fasting and praying for the ECLEA school, their families, the nation, and some other important matters.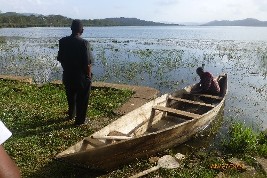 Lake Babati Paul Mdimi, Joram, Eric, Pst. Bernard, Bsh. Sheggah
Following Babati, we did conferences in Arusha on the book of Revelation and in Kikatiti (near Moshi) on Biblical Eschatology. Here's how they went:
Arusha--Revelation
We began with 22 participants and increased to 28 on the second day. Revelation was entirely new, since virtually all the participants had only previously been taught a very dispensational view in which, in the culminating book of the Bible, the church was said not even to be present after chapter 3!
Since the book is apocalyptic literature, based entirely on symbols, the natural inclination to "literalize" things also proved problematic. However, light began to dawn as we discussed the "progressively parallel" structure of the book. The second day was spent largely going through the symbolic depictions of the church, which appeared in almost every chapter.
At the beginning of the third day, each participant briefly talked about what he or she had learned. Although challenged, their responses indicated that they were, indeed, "getting it." There were lots of good questions. As we summarized toward the end, I pointed out that the book continually confronts us with the questions: Who is the true Lord of the world? and Who is my Lord? I think and hope they will continue to study and think about this book, since it promises a blessing to those who read, hear, and heed it (Rev 1:3).
We were very fortunate to have Moses Malugu among our number. He has a PhD in Islamic studies. He spoke on two occasions at some length concerning Islam. I hope the participants and their churches take advantage of his expertise.

Wall art in Arusha
Kikatiti (near Moshi)--Biblical Eschatology
We did Biblical Eschatology to a group that varied between 22-26. It was a challenging course since all the participants had only heard and been taught dispensatuonal premillennialism.
We went through the Bible's clear "two age" eschatological structure ("this age" and the "age to come") and saw that the dividing line between the two is the second coming of Christ. The second coming entails resurrection and judgment of all people and the renewal of the earth. Hence, there is no place for a temporary 1000-year "millennial kingdom" after Christ returns. Indeed, the "1000 years" of Revelation 20 is a symbolic term for the time we are in now.
I do not expect that people would change their views as a result of one 2 1/2 day seminar. But many bought the book, asked good questions, and stayed engaged. They were given good food for thought, and Joram told me he heard a number of conversations in which the people obviously were reflecting on what they heard and were encouraging each other to investigate further.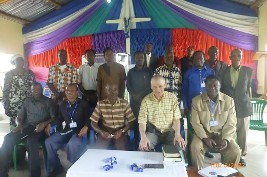 Kikatiti group
I am now home until April, when I am tentatively scheduled to go to Kenya (depending on various covid-related government restrictions which I have to check out). Here are some pics from both weeks in Tanzania.
God bless you, Jonathan

News Archive

Click here for ECLEA's News Archive

Support ECLEA
Donate now to help ECLEA thrive!
Please visit the Contact & Donations page to support our work with a secure online donation or to mail us a check.
Your tax deductible gift helps equip, train, and empower church leaders in East Africa to promote biblical values and transform lives through the power of the Gospel. Plus, giving online means your gift can be put to work even faster to reach church leaders with practical workshops and encouragement.