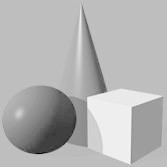 Tanzania
The United Republic of Tanzania takes its name from the union of the mainland formerly known as Tanganyika and the island of Zanzibar. Geographically, Tanzania is larger than the rest of East Africa (which technically does not yet include South Sudan) combined. Tanzania is strategically very important not only because of its size but also because of the size and influence of Islam (Zanzibar is approximately 97% Muslim).

LEARN MORE | PHOTOS | ECLEA IN TANZANIA | SUPPORT ECLEA

| | | |
| --- | --- | --- |
| Learn more about Tanzania | | |
To learn more about Tanzania, please click HERE.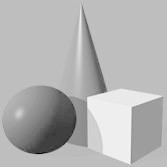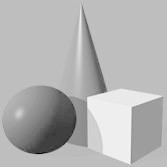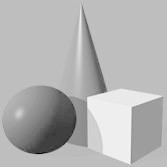 Short videos of approaching Stone Town harbor and in Stone Town are available on the ECLEA Videos YouTube page, HERE.



ECLEA in Tanzania
ECLEA personnel began their work in Tanzania in April 2008. Particularly beginning in 2011 we have spent much effort in the country. We now have a well-organized ECLEA-Tanzania committee that itcludes national, zonal, regional, district, and local coordinators, headed by national coordinator Dickson Laizer and national secretary Joram Ibrahim. The ECLEA-Tanzania team is active in conducting all-Tanzanian church leader conferences and TOTs (training of trainers).


Here are updates from ECLEA's Tanzania team concerning ECLEA's work in Tanzania (older news accounts of ECLEA's work in Tanzaniaa and the rest of East Africa are located in the News Archive):
Dickson Laizer, ECLEA-Tanzania national coordinator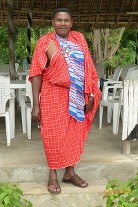 Dickson Laizer

Here we doing well and we are proceeding on our training programs.
Here I would like to present a short report from Jan - Feb 2019, including the follow-ups:
1) BASUTU: Here we had about 37 participants where we taught on Biblical Stewardship for full three days where the participants showed very much interest in learning. They were shocked on how Biblical Stewardship is so large and we never thought or taught about it. One overseer said, The only place I knew in the Bible is LK 16:1-6, which we use to teach on faithfulness in giving."
FOLLOW-UP: About 21 senior pastors applied the teaching and gave testimonies that their people said, "Our pastors now have changed in teaching deeply and our life is transformed in every area of our lives. Now am happy and free to give more than 10%. I keep my environment in honoring God than fearing the government leaders."
2) GHALAPO: Here we had more than 55 participants where we taught on Marriage and Parenting for full three days where many questions was engaged especially from the women about the different between Christian marriage and non-Christian. This is because many Christians have been living in traditional and culture marriage.
FOLLOW-UP: More than 37 pastors said, "We were so ignorant of the truth of the Bible thinking that we are saved while we have been bound in our tradition and culture." Many of them said, "Now my church members are very happy in their marriage than before after attending this teaching." There is no many conflict to couples because of this training. I have been invited to different churches to teach couples.
3) HYDOM: Here we had more than 34 participants and we taught Forgiveness and Reconciliation for three days where people gave their testimonies saying, "This topic is so important for us as church leaders because it carries the heart of the gospel. We use to preach the wrong gospel in judging and behind the truth good news which Jesus brought to earth people. This teaching turns on my heart and focus that I need Forgiveness from God, the way I have treating the word of God wrongly, and I need him to grant me the forgiving heart like him. Thank you ECLEA TEAM for your reaching out for us and all supporters from USA."
FOLLOW-UP: 19 Pastors had applied the teaching to their congregations and 4 of them went out to other different denominations where after the seminar got more invitation to many pastors who did attend our class there. This has brought a big impact to these areas where the local coordinator said people are asking him for us to go back for the other course because they had seen our courses are powerful and very effective in transforming people's lives.
4) GIDAS: This is a very remote area where we drove for one and half hours from Babati town in which churches have a great need for Bible training and where many overseers had never attended any theological college. Here we had 46 participants and we taught on Biblical Stewardship. People were to interacting with questions about tithe and false teaching. It seemed to be that all these people were not able to differentiate right teaching from false because they said "we are afraid of touching the anointed people of God." But they had confused the way of responding to the gospel with giving more money. Some said they are giving to their churches and "worse enough is people coming to and asking us that I gave this and that for solving the problems but still are there." They said, "We lacked the answers but now through this teaching and training we got through ECLEA MINISTRY has delivered us for the lost way; now am confident to confront this false teaching in my church by teaching all the congregation in using this book."
FOLLOW-UP: The day we met 32 pastors and 5 church elders every one explained how they had been applying. They said, "The book has been very helpful as we use it to teach our people on a environment, false teachings, how to give to God in right way, the responsibility of the church to the poor, etc." The challenges they face is on giving is that it is hard for people to change their former way of according to the different of denominations. So we advised them to lead by example in obeying the truth of the of word and not force people to change but let word change them.
5) ENGIKARETI: Here we had 42 participants and we taught on Biblical Stewardship where people showed interest to the teaching with a lot of questions. The testimonies seem to be the same saying they never being heard Biblical stewardship in this way: "ECLEA teaching is an opening eyes, removing ignorance which we had been dwelling in for long time. This teaching is meeting the need of the church today. This is a school and not a conference like other we had been attending which come and pass by and leave nothing behind. These three days are like three months. Thanks to ECLEA Ministry for coming and help us."
FOLLOW UP: About 29 pastors applied the teaching and said church members give testimonies that their pastors preaching changed since they had attended the training course. Two overseers said, "I have taught to my branches leaders and they said we never heard you teaching this and agree to do the same teaching to others. This is bringing a great impact to our people."
These are some the places we did our training and the follow up you see the big impact ECLEA making to different people and culture.
Best regards, Dickson
Stephano Edward was a participant at another recent conference and sent this separate note: February 24, 2019, "Last week for 3 days here in Babati we had a great time with ECLEA team doing the course on 1 Timothy. Pastors and church leaders enjoyed the course. It was among successful meetings in Babati. Really I thank God for it." Thanks. Stephano Edward
Joram Ibrahim, ECLEA-TZ national secretary

Please receive the brief summary report of the Job done so far (Feb-Apr 2019):
Expository Preaching - Gofu, 14th – 16th February. Fifteen participants had two teaching days and half a day preaching and critics where five did, the follow up was done on the 1st March, full day practical preaching and critics. Students showed improvement in expository preaching, all fifteen participants preached.

Biblical Stewardship - Duga, 18th – 20th February. Twenty two participated in the class. They were amazed to know that God holds us accountable as stewards to everything He gave us including time, mind, body and environment. Before the class Stewardship to them only meant money and giving.

Biblical Stewardship - Horohoro, 21st – 23rd February. Twenty five participated in the class. Follow up I assigned them to prepare at least a teaching from each of them that will reveal changes acquired from the course. On 27th April follow up, number of them confessed over changed preaching messages from going to Heaven emphasis to bringing heaven down emphasis.
Biblical Theology - Gofu, 25th – 27th February. Nineteen participants, managed to find where Jesus is being mentioned in Old Testament.

Church - Kibaha, 7th – 9th March. Fifty two attended the class, it was very much encouraging class. Follow up assignment: describe your Church, is it a healthy one or not, give reasons for your opinion. Is there anything needs to be changed? From the teachings how can you implement it?

Church – Gofu, 11th – 13th March. Twenty nine attended. Follow up assignment they prepared preaching message to keep a local church focused on its purpose and mission.

Expository Preaching - NLC, 14th – 16th March. Ten people were in the class, they all preached twice including a full day follow up reaching day on 6th April.

Biblical Interpretation - Gofu, 11th – 13th April. Twenty participated, mostly realized that preparing a sermon is not to be taken by granted, needs a lot of work. The good interpretation leads to a good and Godly sermon.

1 Timothy - Mkinga, 25th – 27th April. Thirty people in the class, knew the importance of respecting a Bible as a message book from God, needs to be well understood first by the preacher, then by the entire congregation.

Biblical Theology - Agape, is scheduled for 20th – 23rd May.

Be blessed,
Joram
Dickson Laizer, ECLEA-Tanzania national coordintor

Here we are doing well and we have proceeding with our training to different places according to our schedule for August.
1) GEITA
This is the new region which has been divided from Mwanza region with several districts. Here we had more than 34 participants who were eager to learn shown all most on time and paid for their food and books well the appointed coordinator seem to work well as well as the earlier information for the preparation.
Here we had 34 participants and we taught the book of 1 Timothy where at many participants said, they never attended the course like this where one book of the Bible taught chapter to chapter and verse to verse. One added, "More than that I have been supporting false teaching because I didn't know the truth about them but through ECLEA now and the area church leadership chapter it has touched me that I need to change and apply the word of God."
2) MISUNGWI
Here had 27 participants and we taught Forgiveness and Reconciliation. Here are some testimonies: Paul Chaba, host pastor, CPCT sub-location, secretary and other said, "I thought I knew what is forgiveness but now through this teaching am changed in the way to forgive my offenders. I learned that not to forgive is drinking a poison and wait some to die while am killing myself. The church today is full of people doesn't know what the mining of forgiveness and how to forgive." One bishop said, "I am going to put this to our college syllabus to be taught to every semester and we are requesting ECLEA director to help us during those semester." I told we will glad to do so.
3) BABATI - T.O.T
Here we had 16 participants and we trained on 1 Timothy where we had a lot of discussion and questions. Then we divided them into groups where they discussed the context and the meaning. Also we gave them some part to teach and see how they presented the meaning in context. At the end they gave their testimonies where everyone said where theyhave been helped and how are they going to change. One said "I am changed in the chapter 3 on the qualifications church leaders," another on false teaching had no confidence to speak because of narrow understanding. Others had problems connecting the flow of thought of the writer. The last person said, "I had a lot of ignorance in many areas of preaching and leading people, e.g., excising power, not listening others, etc."
4) GIDAS
Here we had 44 participants and we taught Marriage and Parenting. At the end people were saying we did not differentiate between Christian marriage to traditional marriage, except knowing that the only thing is for Christians to get married in the church by wedding ceremony, and others they can just agree move to live in one house. They said now we learn that husband and wife should know God's will to each other and treat one another in being obedient to God.
5) BARIADI
Here we had 33 participants and we taught 1 Timothy. One bishop said, "The church needs this teaching now and it is a deliverance to people who had been robbed with this prosperity preacher and false teachers. I had changed in the giving people titles in without dealing according biblical qualification."
Joram Ibrahim, ECLEA-Tanzania national secretary

Oct 2019: We did number of ECLEA courses to different places with good results, but I realized that having the same people doing courses one after another makes big difference. I have a team of devoted young leaders who after doing five courses, are now organizing themselves for a mission to one of the nearby village. I have visited other pastors who are now teaching ECLEA material to the congregations.
Dickson Laizer, ECLEA-Tanzania national coordinator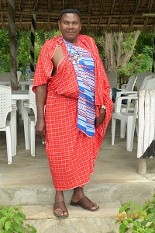 Here I the report the evaluation for 14 stations in Oct-Nov 2019.
So evaluation in general which we did from Rrwenzewe, Lulembela, Katoro, Geita, Magu, Kibaha, Tegeta, Kamwanga, Singida, Kitendeni, and Naibili. ECLEA training brought the big impact to these places. Bishops, overseers, pastors and other church leaders were saying ECLEA teachings are very different. It is not a seminar but it is a class of the true practical theology which is the model church needs now, e.g., true stewardship, true forgiveness as the heart of the gospel. 1 Timothy brought us the light to our eyes about false teachings, as one bishop said, "I was blind even to welcome those who are so called prophets and apostles who caused the divisions to our churches. ECLEA ministry is the medicine to the church. I am going to apply to every branch and where am invited for the seminar."
As for the evaluation, the assignment we gave them to work on it brought the assurance that 25-45% of participants are more likely to apply and implement what they had learned one time, and when they do twice or three time it goes to 55-85% where the rest will follow after seeing the results from others. Therefore, I think your advice and your suggestion of going to one place more than one times is better where people can understand the course well. This is for now. I will keep sending other reports to you.
Thanks, Dickson
Joram Ibrahim, ECLEA-Tanzania national secretary

April 2020 Report of ECLEA conferences:
Be informed that we are continuing with training here in Tanzania. We were previously scheduled to do five conferences before Easter, but we have done four.
We had 18 participants in Pangani Bweni 23rd to 25th March in Biblical Interpretation and 22 at Pangani doing Expository Preaching from 25th to 28th March. Participants were exited from the preparation stage which most of them were not doing in that way. We exegetically did the outline of different verses and its applicability to our community. Mostly they had not being taking it in that way, as a result it was a new idea and very meaningful to them. Most of them have already heard about Expository Preaching but could not tell what it is all about. The training was the eye opener for these preachers who were experienced on a verse and topical sermon only.
Attendance was more than we expected when we did Biblical Theology at NLC [New Life in Christ]. Almost 40 church leaders attended. Then we got 25 at Muheza for First Timothy. A Pastor said he was unable to preach from the Old Testament but now it make sense to him.
As far as coronavirus is concerned, I have decided to teach a portion of stewardship of body from Biblical Stewardship course during any ECLEA course I teach, and it brought them to awareness that, self cleanness, right way of coughing and sneezing emphasized by the government are all adopted from the church and now they are taking it as more meaningful.
The COVID-19 situation is not very bad in Tanzania. A total of 32 cases have been reported all over the country for about three weeks now. These are 24 in Dar es Salaam, 7 in Zanzibar and 1 in Arusha, which was the first case to happen in the country, now not existing any more because of healing. Three deaths are reported, 5 healing, remaining with 24 patients in Dar and Zanzibar, who are reported to be in a good condition.
We are not in a lock down and our president insists on the importance of prayers. Schools and colleges are closed, social gatherings are prohibited, business and production, church programs are allowed with no congestion, at least one meter distance from each other on a pew. As a result many churches have introduced extra Sunday service and divide members into different services. In our conferences we also do the same by making wider circles trying to abide in one meter rule social distance.
Let us pray for one another. May the blood of Jesus on the door posts of our hearts keep us safe from the spirit of death of corona virus.
Stay Blessed, Joram
Joram Ibrahim, ECLEA-Tanzania national secretary

May 2020: Report from the coast of Tanzania
As the world is struggling in the war against Covid 19, we are also in the same fight but in a different way. We now have just over 300 confirmed cases in the country, mainly in Dar es Salaam and Zanzibar. We have different strategies over this war. Tanzania is the only country I know which did not close church programs for prayers and worship services. Even though some challenged our president to close all churches, he insisted by saying he will not order churches to be closed, but rather insisted people to go to church taking all necessary precautions to pray for our nation, because despite other precautions our supplications are needed so that we can have a divine intervention over it.
We were a little bit worried for past two weeks after an increase of confirmed cases to 300 but now we realize that we are not in such a big danger. In church as well as in public we observe hands sanitation, face mask, and at least one meter social distance. We have now also resumed all African training while rescheduling them.
We have just finished Biblical Stewardship today at Mkinga, emphasizing different means of precautions as stewardship for the safety of our neighbors as well as ourselves against Covid 19 and other diseases. Attendance was only fifteen but well committed in the training.
We will have another class next week doing The Church: Its Nature, Mission, and Purpose. We then have scheduled to have Biblical Theology at Mkinga on 18 to 20th May, Biblical Marriage at Gofu by 21st to 23rd May, Islam and Christianity 27th to 30th May at NLC, Expository Preaching at Madaba on 1st to 3rd June, Biblical Theology at Horohoro by 4th to 6th June, finishing with Islam and Christianity at Duga Maforoni by 10th to 13th June.
One of the follow up strategies I am applying is to visit and see my students when teaching and preaching at their churches when I can. I have already seen three of them and convinced with what we are doing. Also, church members testimony of their pastors' improvement encourages for what ECLEA is doing.
Dickson Laizer, ECLEA-Tanzania national coordinator

July 2020: We just finished our program training at Kwimba district and Misungwi in Mwanza regions on the book of 1 Timothy where people astonished even others were crying for saying that we mess up thinking that we are doing well why we are wrong and giving the wrong biblical interpretation without knowing. "We are so grateful and thankful for ECLEA's trainings ministry team for coming to open our eyes where can see now the truth of word of God this the true mission for the church today," said the Anglican pastor as the chairman of our committee organizer.
We thank you for all supporters from USA,the director brother Jonathan although we haven't seen him with our eyes but love him and thank you so much your help may God bless you. See the attached photos

Kwimba Misungwi
Dickson, Laizer
Joram Ibrahim, ECLEA-Tanzania regional coordinator


August 18, 2020: We finished our previous A.A. ECLEA course teaching schedule I proposed for the first half-year by mid-June. Since then I was doing a follow-up to see the results of our work. There is a significant change in teaching those who are already Church Leaders in ministry but investing in youth, the emerging leaders are for more profitable than the mature leaders. I have experienced applicable vivid results on the former than the latter. As that saying implies that "it is easier to teach new tactics to the new dog than the old dog". The youth & inexperienced ones embrace changes easier than the old and experienced ones. The old ones regularly and frequently return to their former practices according to how much experiences they are in their old norms.
I have at least ten youth emerging leaders in one of my classes, some of them they never preached before, but after doing three courses with them they prove to be very promising potential Gospel preachers and teachers. I have seen all of them preaching at least twice. They were inspired and managed to organized evangelistic gospel campaigns in village with good results. New Life in Christ has organized for an evangelistic gospel campaign to be done in Morogoro rural next week and all are going. I am planning to keep working on the experienced leaders, without neglecting these young ones, as well as others who would like to learn.
I have a problem with Christianity & Islam course, I taught it once and found it very difficult to do it in four days, yet the size of the book is a bit expensive to print. But it proves to be a very necessary course especially in coastal areas where Muslims are majority. I don't know whether should I make a summary of the course or eye mark some important areas to deal with.
ECLEA is doing great in equipping church leaders in East Africa. Bless upon you, and all who make it possible. Please pass my regards to all.
Joram
Dickson Laizer, ECLEA-Tanzania national coordinator

September 2020
We have been proceeding with our coursed trainings from August through this September in different places as we're scheduled and here's the short reports and evaluation in general:
1) Forgiveness and Reconciliation
We taught this course at Monduli juu, Manyire, Kongwa, and Manyoni, where had approximately 30 to 45 participants who attended the trainings showing they were very interested with the teachings which some places people show up before and in time. At the end many bishops, overseers, and pastors gave their testimonies saying, this teaching brings us the enlightenment to our understanding on forgiving people and knowing how to live Christ's life as the heart of the gospel. 90 percent said they would take this teaching to their congregations just after finishing up the class and also leading seminars to others who are attached with them. In evaluation we found that church members are more united, choirs and youth were having good relationship to biblical perspective and now church members are growing spiritually in understanding God's word.

Ester, her husband, and Bishop Mpili
2) 1 Timothy
We taught this course at Kwimba, Ngudu, Ungumalwa, Nyarusu, where we taught approximate 27 to 35 people who attended the course for three days. Some participants came in time and others came late but at least second day showed up in time and the third day were the teaching. Teaching on one book of the Bible were surprised to many people because they were not familiar with it; they were expecting sermon topic but at the end they were so grateful to learn the Bible in new ways.
They gave testimonies saying that ECLEA'S teaching is very different from other seminars they have been attending. Here we have redeemed from the wrong teaching which we have been teaching our people and even agreed false teaching without knowing. In evaluation we found some pastors said when they taught to their congregations and different groups people came forward to repent and change their minds and character even some asking to step down from their position of leadership. So we give the glory to God. They asked ECLEA to start a college where we might go and get this teaching.

Paul Chaba at Kibaigwa
3) The Church: It's Nature, Mission, and Purpose
This course we taught at Kibaigwa and Dodoma town in replacing Mpwapwa. Here we taught about 25 to 30 participants who attended the course and when we started many of them thought they knew what the nature, mission, and purpose of the church are, but we touch the nature and the purpose they turned on their attention and start interacting during the teaching. When the will of God for the church to mission, they were shocked; then they said this is the teaching we need for the awakening switch to the church today.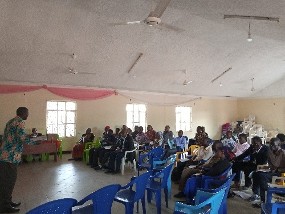 Emanuel Sanare at Dodoma
Many gave their testimonies saying we thought we knew what mission is but we did not. We thank God for ECLEA'S teaching and learning through this course has changed our minds set and ready to go back to work on and applying the teaching in to our congregation and make changes in obey God word. We thank you for those who have been supportive and this training possible in changing and transform our life in building the kingdom of God. May God bless you all.

Dodoma group with their books
That's for now we are going on with the trainings where we are at Iguguno district teaching on the Church. Please pray for us.
Best regards, Dickson

Support ECLEA
Donate now to help ECLEA thrive!
Please visit the Contact & Donations page to support our work with a secure online donation or to mail us a check.
Your tax deductible gift helps equip, train, and empower church leaders in East Africa to promote biblical values and transform lives through the power of the Gospel. Plus, giving online means your gift can be put to work even faster to reach church leaders with practical workshops and encouragement.