Protais Nshogoza, ECLEA-Rwanda national coordinator

Greetings from Rwanda - May 21, 2021
Kanombe center and Kayonza studied the book of Habakkuk. Pastor Théophile reported a very positive report.
That Students got a renewed character from the being example of Habakkuk. His commitment to God is an encouragement to Pastors while they are passing through différent troubles in the Ministry which comes as COVID 19 conséquences. They came to a conclusion that in the middle of every situation humbleness and commitment to God matters.
Protais Nshogoza
Protais Nshogoza, ECLEA-Rwanda national coordinator

Greetings to you. We appreciate your commitment of equipping pastors and the Church in East Africa. This report is for the first quarter of 2021.
Even though it wasn't easy due the pandemic and is consequences, Our Lord has been faithful to us in different ways.We started a New center named Rwinkwavu in Eastern Province. We taught there the Book of 1 Timothy and Biblical Stewardship. 26 Pastors over there are very thirsty for the Word of God.

In Our Centers 1) Kayonza, 2).Rukira, 3) Kanombe, 4) Ruhango, and 5) Gicumbi, our Lord enabled us to teach the Books of Eschatology, Expository Preaching, Galatians and do a review of Stewardship.

Pastors are eager to learn the Word of God and teach the truth of God to their congregations.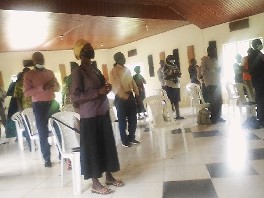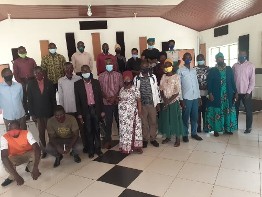 Protais Nshogoza