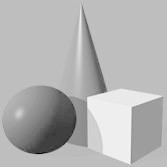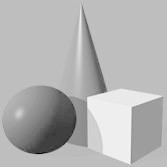 Rwanda

Rwanda is a small, landlocked country just southwest of Lake Victoria, surrounded by Democratic Republic of Congo, Uganda, Tanzania, and Burundi. It is well-known for the genocide that took place in 1994, in which approximately 1,000,000 Rwandans were killed by their fellow Rwandans. The genocide was the subject of the movie "Hotel Rwanda". Since that time, however, Rwanda has made a remarkable recovery. It is safe and is the cleanest country in East Africa (if not all of Africa). It is known as "the land of a thousand hills," and some call it the "Switzerland of Africa."
LEARN MORE | PHOTOS | ECLEA IN RWANDA | SUPPORT ECLEA

| | | |
| --- | --- | --- |
| Learn more about Rwanda | | |
To learn more about Rwanda, please click HERE.

Short videos taken at the Ntarama and Nyamata Genocide Sites are available on the ECLEA Videos YouTube page, HERE.


ECLEA in Rwanda


ECLEA personnel first went to Rwanda in June 2007 after Anglican Bishop Alexis Bilindabagabo of the Gahini Diocese invited Jonathan Menn to come and teach the pastors of the diocese (the two had met following a speech the Bishop gave at Trinity Evangelical Divinity School). In the years since that initial visit, ECLEA teachers have taught in each of Rwanda's provinces, and ECLEA has established a solid committee of Rwandan pastor-teachers to carry on the work indigenously.

Here are updates concerning ECLEA's work in Rwanda (older news accounts of ECLEA's work in Rwanda and the rest of East Africa are located in the News Archive):

Francis Ngoboka, ECLEA-Rwanda national coordinator

December 2020:
Thanks for all the support, prayer, financial support, and guidance in teaching and training our people in Rwanda and East Africa at large.
The course books as planned for last quarter of 2020 went on well. The recent lockdown (temporary) interfered with two for Ruhango, to be taught by Protais, and Rukira to be taught by Innocent Mbonigaba. They already have the funds for doing the work and only waiting for opportune time to do the needful.

The book of Galatians is a great one and Tacian Mugisha found it quite interesting to teach. He acknowledges both content and arrangement. Anyhow, I am personally grateful to God for the way the teachers are coming up in skill and responsibility.
Also, I observe that pastor Protais is increasingly good in coordinating and relating with the other center leaders, which is a blessing for our work in this great nation. Because of this, and looking at the border issues by politics and now corona, I suggest I handle the work and finances for the upcoming season of Jan-April 2021 and thereafter allow him to be at the center though I will always be available for any possible involvement.
Follow up through the center leaders and key brethren indicate good impact by our books in preaching, leading and practical work in:
vegetable growing
brick making
piggery in Kayonza
hens and eggs.
Special courses testified about include:
Stewardship
Biblical interpretation
1 Timothy
Expository Preaching
Counseling. Thank God for the testimonies.
I recommend that a great deal of follow-up do with resultant practical aspects of ministry like income projects for self and domestic support and reach-outs with works of help ministry.
I personally have made my compound a tomatoes garden and am not only eating but also giving to the brethren and neighbours. My home is known by "where the tomatoes fill the compound," as one electricity staff exclaimed. Good problem I think. missing flowers to tomatoes. Today I have well over 2 kg in the house to keep boiling slowly.
Thanks, blessings, Pastor Francis
Protais Nshogoza, ECLEA-Rwanda leader

NOVEMBER 2020:
Greetings! Today Kanombe, Gicumbi, and Kayonza Centers finished their courses. I taught The Church: Its Nature, Mission, and Purpose at Gicumbi center. Innocent taught Biblical Theology at Kanombe. Tician Mugisha taught Galatians at Kayonza.
The first day students were few due to fear [of covid], but the two following days numbers increased at Gicumbi; the first day 7 of them came but the second and third day they were 16. They enjoyed the book and said that once we have to review it.
Am on my way from Ruhango we learned Eschatology from Monday. Five students participated due to COVID -19 prevention principles.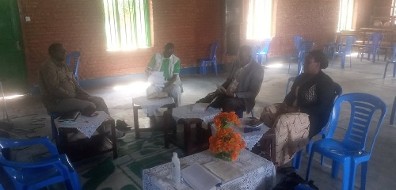 Ruhango class in session Ruhango class
Best regards,
Protais Nshogoza
Francis Ngoboka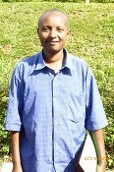 JANUARY - MARCH REPORT
Ten course books taught in six centers; two follow-ups done.
Christianity and Islam translated into Kiswahili has blessed many leaders who originally stayed in Tanzania so much that we have a second teacher of the book (Rev. Mbonigaba).
In the teaching and follow up of 1 Timothy, especially in Kayonza center, many of the leaders are doing self-checks to come up to the qualifications of a leader as a result of the challenge. We thank God for this.

Teaching and follow-up on The Church: Its Nature, Mission, and Purpose in Hilltop, Ruhango, and Rukira have revealed that our people had not grasped the lessons quite well earlier. The learners' slow ability to learn? teachers teaching skill? or both I think. There is now better understanding notably of universal discipleship as a great mission and unity. We have seen increased unity in helping one another, the needy, weddings, outreaches.
In the teaching and follow-up of Expository Preaching and Biblical Interpretation, better understanding of context, genre, and application. When we are learning, one shouts and says, "Tell us the context of that." Such recommendations as "be mindful of a life issue as you begin to preach" are common.
We are considering workshops in which we encourage beginning pastors to make presentations on different classes. Also we are starting sub-centers as strategies of broadening the teaching and impact of ECLEA.
Respectfully submitted,
Francis Ngoboka
Francis Ngoboka-ECLEA-Tanzania national coordinator

February 2020. Today was my second day teaching in Kanombe. Well over 40 leaders attended.
ECLEA is a good uniting factor and special type of unity among the our trainees quite amazing. Pastor Kalinda wedded last saturday and ECLEA members sacrificed and contributed some monies towards the wedding and had a special gift to the new family. Thank God for the unity existing which is a result of some of our lessons. We actually have an ECLEA WhatsApp group of well over 45 of our city-based students.
Today, pastor Theophil brought a report of one of our ministers who had a financial problem and being evicted out of the house and many brethren contributed whatever each had and we were able to raise one month rent. Thank God.
Francous had a great testimony of our teaching that challenged him. He started with only 3 hens, took good care of them, and now is building a bigger house because they have greatly multiplied. The community sees his changed work ethic and is learning a good lesson. We thank God.
We have many more testimonies of vegetable gardens,tomatoes and medicinal herbs. We trust that we shall continue recieving even more testimonies. Our labour is not in vain.
Blessings, Francis

Support ECLEA
Donate now to help ECLEA thrive!
Please visit the Contact & Donations page to support our work with a secure online donation or to mail us a check.
Your tax deductible gift helps equip, train, and empower church leaders in East Africa to promote biblical values and transform lives through the power of the Gospel. Plus, giving online means your gift can be put to work even faster to reach church leaders with practical workshops and encouragement.